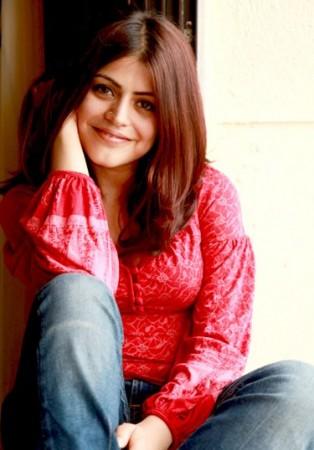 Actress Shenaz Treasurywala's open letter to Prime Minister Narendra Modi and other influential celebs, which talks about her experience with sexual assault has shocked millions across the globe.
While many have empathised with her and praised her bold move, some feel that it is just a publicity stunt for her movie "Main Aur Mr Riight", which hits screens on 12 December.
Some readers are of the opinion that the letter is Shenaz's desperate attempt to garner attention for her latest release "Main Aur Mr. Riight". Interestingly, a few people who slammed the actress' gimmick on Twitter are women.
The model-turned actress started her career as a VJ on MTV "Most Wanted". She made her acting debut with Telugu film "Eduruleni Manishi" in 2001. Having forayed into Bollywood with 2003 film "Ishq Vishk", she has appeared as character artiste in some big ticket Hindi movies. She is now seen playing the female lead in "Main Aur Mr. Riight".
Some people feel that
Here are some Twitter comments by the people on Shenaz Treasurywala's publicity stunt.
Ranjani Arvind
this #ShenazTreasurywala letter is quite valid and all that,but cant help but see it as a publicity stunt for her movie releasing today.
Sonali Cherian
Extremely confused abt this. Seems like a plea but also is it just another publicity stunt? #ShenazTreasurywala
Devaiah Bopanna
I'm with #ShenazTreasurywala.But I'd have respected her more if she didn't pen this tearjerker of a letter 2 days before her movie released.
Shailendra Bhandare
Opn letter from #ShenazTreasurywala before release of her new film
Sujan Salian
Main Aur Mr. Riight. Release date:12.12.2014.Promotions: Via open letter to famous personalities
Yogesh Babu
Hell yeah! I'm with #ShenazTreasurywala. But I'd have respected her a lot more if she didn't do this2 days before her movie released.
Nidhi Tracy
Publicity stunt for her first movie release?!?! Maybe! But worth a read.
Sheebalizninan
#ShenazTreasurywala writes an open letter just around the time she's retrying her luck in Bollywood #RandomThought What a coincidence? NOT!!
Piyush
#ShenazTreasurywala just wondering why names of the likes of Gandhis,Chanda lochar and others not included in the letter...publicity stunt
Pravin Dhas
Well played shenaz!! Well played!! Something new to learn for all the marketing enthusiasts #ShenazTreasurywala #rape
Meanwhile, there are a few who have also appreciated her move.
Anagha
Not sure which side I lean on on this whole if #ShenazTreasurywala open letter is a publicity stunt or not. Bottom line, stunt or not #ShenazTreasurywala has everyone talking about an issue that matters if she gets public attention frm it, why not
Sara Hassan
Even if its a publicity stunt, what she says is VALID. Ask any woman who has taken public transport in India. #ShenazTreasurywala