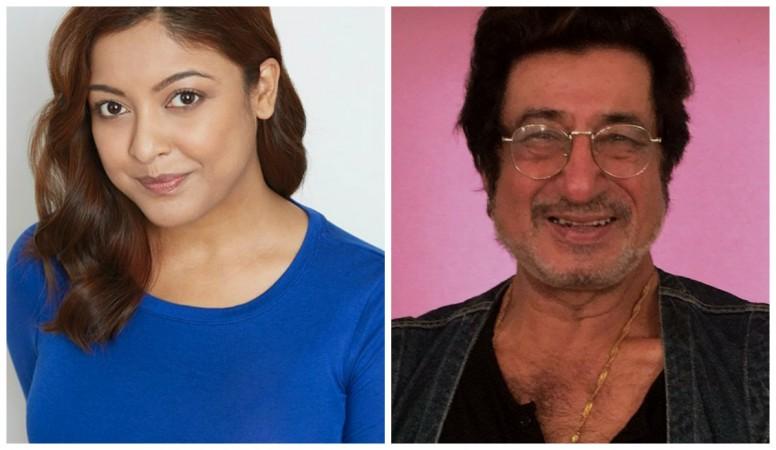 Many celebrities have spoken about Tanushree Dutta and Nana Patekar's controversy as it gains momentum. While some extended support to the actress, some chose not to take sides. However, when Shakti Kapoor was recently asked about his reaction to Tanushree's sexual harassment charges on Nana, he laughed it off with a comment that did not go down well with many.
During a press conference, Shakti was asked to express his opinion on the actress' allegation of Nana sexually harassing her on a film set 10 years back in 2008. The on-screen villain dodged the question saying, "I don't know anything about this case. This was 10 years back. I was a kid back then."
This comment from Shakti, with a smirk on his face, left many extremely miffed with the actor. Strong reactions are pouring in on social media, recalling Shakti's controversial casting couch episode that was revealed through a sting operation in 2005.
Many targeted the veteran actor saying that nothing more can be expected from a man who was caught in a sting operation asking an aspiring actress for sex.
What better reaction you can expect from notorious Shakti Kapoor, he must be scared if someone will follow 'me too' against him. Shaktiji at least think being a father of actor daughter. #TanushreeDutta #NanaPatekar

— Safe Star (@SafeStarOnline) October 2, 2018
when asked about the #TanushreeDutta's sexual harassment case, #ShaktiKapoor said, "This was 10 years ago, I was a kid back then." Yes mr. shakti kapoor it happened around the same time when you were caught red handed in a sting operation. #ShameOnYou

— Trusha Tungare (@trusha_tungare) October 2, 2018
Are you kidding me Shakti Kapoor? It can happen to anyone in this industry. Your daughter is also a part of this industry. Will you speak in the same tone? Will you say you were a kid? It's about a cause. U are so spineless that you can even speak properly.Shame #TanushreeDutta https://t.co/NhbmPLqGa9

— Sayantan Ghosh (@sayantan_gh) October 3, 2018
A sting operation was carried out on Shakti by India TV in 2005 during which a female journalist faked to be an aspiring actress and asked for help from the actor. The sting operation had revealed Shakti asking for sexual favours from the lady. It had created a huge controversy. Although Shakti had initially defended himself saying that he was "trapped", he had later apologised.
Meanwhile, Tanushree has accused Nana of misbehaving and sexually harassing her on the sets of a film in 2008. She has alleged that the popular actor tried to make her do some lewd steps during a song sequence. Nonetheless, Nana has completely denied the charges.