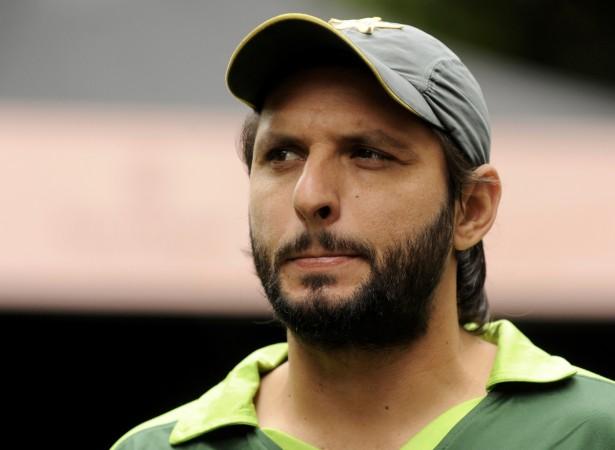 A recent tweet from cricketer Shahid Afridi has landed him in thick soup. On June 9, the former captain of the Pakistan cricket team had taken to Twitter to share two photos along with a message saying that taking care of animals is of utmost importance.
But what caught the eyes of millions of people across the world is that the animals in the photographs were not cats or dogs but a deer and a lion.
In one picture, Afridi is seen bottle feeding a fawn, while in the other his daughter is celebrating a wicket in her father's style with a huge lion lying in the background.
Seeing the controversial tweet, an enraged twitter user wrote: "Shahid Afridi has a pet lion who is confined at his home and it's chained, this is so barbaric and inhumane poor creature should be in its natural habitat, running & hunting . where are animals protection organisations. F*** your wealth & fame if it doesn't give you compassion,"
Not only this one person, several others raised their voice against keeping animals that belong to the wild in homes.
Check out the tweet here:
Great to spend time with loved ones. Best feeling in the world to have my daughter copy my wicket taking celebrations. And yes don't forget to take care of animals, they too deserve our love and care :) pic.twitter.com/CKPhZd0BGD

— Shahid Afridi (@SAfridiOfficial) June 9, 2018
Here's how Twitter users reacted:
The lion shouldn't be amongst people and it should not be tied up like that

— Sabeen Syed? (@SabeenGeopol) June 10, 2018
Exactly that's what i thought
Lion is a wild habitant and it can never be friendly to humans
He will go by his basic instinct
And can give lethal and life threating injuries ... To its masters even

Hope khan lala realised this soon and let it go to its own. World

— ?♓????? ?? (@shakeeel88) June 10, 2018
Though big cats are beautiful, there are some valid reasons behind why they should not be kept as pets. While this illegal trade of pet lions and chetah break up their families, these beast are not pet materials in the first place as they are natural ferocious hunters. These animals may seem cuddly, but they can attack you because of instinct or might hurt you unintentionally.
Last month, a temple elephant in Tamil Nadu's Trichy district had trampled her mahout without any apparent reason.
The angry jumbo, according to reports, pushed the man off her back using her trunk and trampled him. She is then seen repeatedly stepping on the mahout's lifeless body and moving in circles inside the main temple premises.