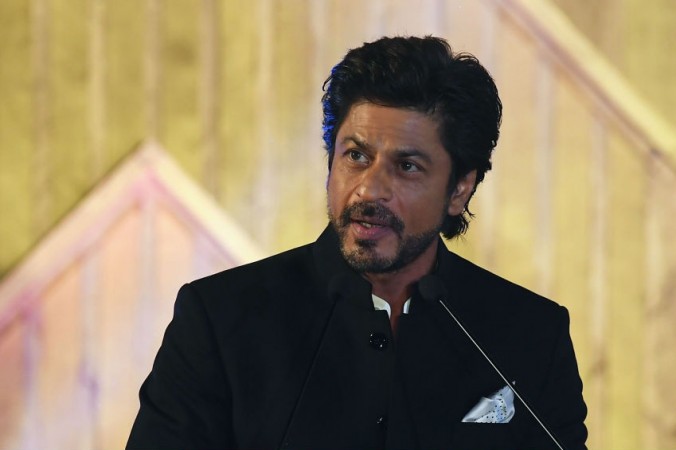 Indian actor Shah Rukh Khan took to Twitter to publicly declare his love for a "lady" and it is not his wife Gauri Khan. The Bollywood's Badshaah said that it is Sophia who has stolen his heart.
But before you jump to conclusion, let us tell you that Sophia is world's first ever artificial intelligence-powered humanoid. On Tuesday, the robot during an interactive session at the World Congress on Information Technology (WCIT) in Hyderabad was asked about her favorite actor in Bollywood and Hollywood, to which Sophia replied, "Shah Rukh Khan."
The 52-year-old actor responded to this news on Twitter and said, "Public declaration of love for a 'lady' who has come to my country, India. U Simulate me, every bit and byte of u, Sophia, (sic)."
Humanoid Sophia, who is a citizen of Saudi Arabia, was created by Hong Kong-based Hanson Robotics. She was in India to attend the World Congress on Information Technology (WCIT) as a guest speaker.
Apart from talking about her favorite actor, she also spoke about her idea of a perfect date and the location she would like to pick.
Last year, Sophia in an interview with Khaleej Times had revealed the possibility of starting a family.
"The future is, when I get all of my cool superpowers, we're going to see artificial intelligence personalities become entities in their own rights. We're going to see family robots, either in the form of, sort of, digitally animated companions, humanoid helpers, friends, assistants and everything in between," Sophia told the publication.
"The notion of family is a really important thing. I think it's wonderful that people can find the same emotions and relationships, they call family, outside of their blood groups too. I think you're very lucky if you have a loving family and if you do not, you deserve one. I feel this way for robots and humans alike."