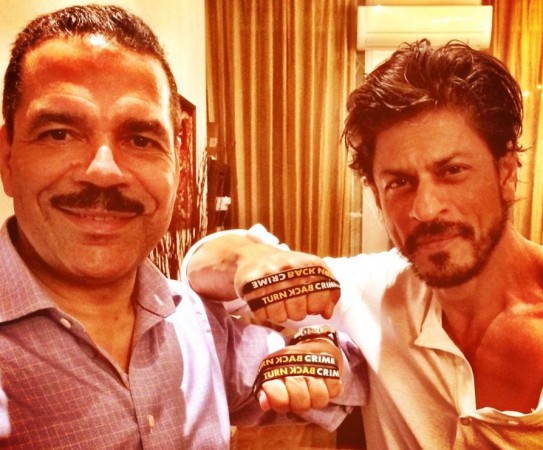 Shah Rukh Khan in his movie has said that "Don ko pakadna mushkil hi nahi namumkin hain," but now the Don himself has joined hands with Interpol.
The Bollywood superstar is the first Indian to become the brand ambassador of Interpol. SRK has been signed as the ambassador for Interpol's global "Turn Back Crime" campaign. The campaign will promote awareness in preventing crime in the society.
SRK will lend his voice for the campaign to spread that society will benefit if the citizens will respect the law and fight against the crime.
"It's a very special honour to be a part of INTERPOL's Turn Back Crime Campaign as an Ambassador. In whatever way possible not to let unjust people who might threaten us with criminal activity make us fear them. Because I believe we can, we should, and we must stand together against the few who commit crimes against any human being, in whatever form or guise these crimes might take," SRK said in a statement.
SRK joins the league with internationally renowned celebrities including actor Jackie Chan. The campaign has also got support from public figures including footballer Lionel Messi and Formula 1 racing drivers Fernando Alonso and Kimi Raikkonen.
The "Turn Back Crime" campaign is created to help public better understand the issues such as drug smuggling, human trafficking, counterfeiting, cybercrime, kidnapping and crimes against children among others.
With the help of the campaign, Interpol will make people aware not to be duped by criminals when buying any products or while using the Internet.
"We are honoured to Shah Rukh Khan as an Ambassador for INTERPOL's global Turn Back Crime campaign and we look forward to seeing how he puts his artistic talents behind this campaign," Interpol Secretary General Ronald K Noble said.
Khan took to Twitter to announce that he is now the ambassador of the campaign. He also posted a photo with Noble on his Twitter handle.
Honoured to be the Ambassador for Turn Back Crime, the Interpol initiative. Thanx Mr. Noble for the opportunity. pic.twitter.com/llN3uMU2OQ

— Shah Rukh Khan (@iamsrk) August 27, 2014