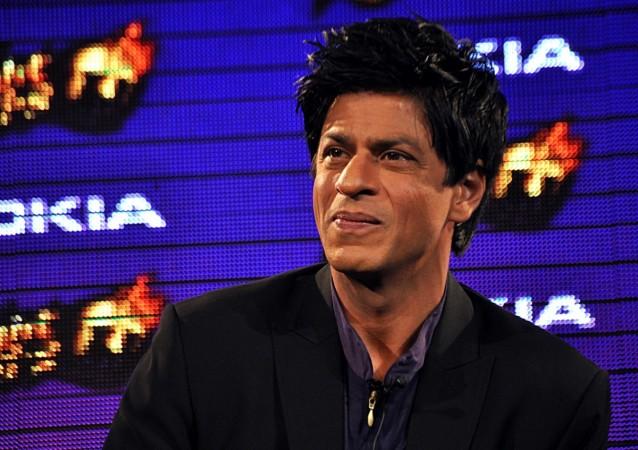 Shah Rukh Khan was trolled online after the news of his cousin Noor Jehan contesting elections in Pakistan broke.
Noor, who is SRK's parental cousin, will contest elections from Pakistan's Peshawar on July 25. The news found relevance in India due to the candidate's connection with superstar Shah Rukh.
Soon, series of unpleasant tweets started pouring in, connecting the Raees actor with Pakistan. "Family before nation..no wonder the charity shows are done for every natural disaster in Pakistan,never India by SRK [sic]," one SRK hater tweeted.
There are many such tweets trolling and ridiculing Shah Rukh on the same lines. However, there are many others who defended the actor saying that it was nothing controversial as some of the star's relatives remained on the other side of the border during partition.
Some of his fans slammed the trolls back saying that Shah Rukh is unnecessarily being dragged into this. However, there has not been any response from Shah Rukh regarding the news of his cousin contesting the election in Pakistan or the trolls attacking him.
Check some of the tweets:
"I hope people support me in the same way they support Shah Rukh Khan," says Noor Jehan

Guess What?

She is SRK's Cousin !

Any doubts on his quick Help to Pakistan during Floods ?

— Dark Matter (@DARKMATTER1008) June 8, 2018
अच्छा तभी ,यह पाकिस्तान -पाकिस्तान करता रहता हैं ??

— Jack Watson (@perryellsss) June 8, 2018
Shah Rukh Khan's sister is contesting elections from Peshawar, Pakistan and his relations with Dawood are Well Known, yet there are fools in this country who spend money to watch the crap he produces and make him richer!

— Ankur जय श्री राम। (@vastalitech) June 9, 2018
Why there's so much fuss about SRK's cousin contesting elections in Pak? Like why? Before partition, we all were together, so maybe her family decided to stay that side of the border n SRK's family came this side. Isme itna kya hungama

— SHREYA✨ (@ShreyaJha_29) June 8, 2018
Half of delhiites....including me n all my friends....have our great grand fathers n families come from pakistan to settle here....we still have connections der....wats the big deal....

— Lovey Singh (@jasdeepjdp) June 7, 2018
What's wrong having relatives on the other side of the border?&what this has to do with SRK?NoorJahan is proud Pakistani first uska haq ha election mein participate Karne ka Lekin nhi SRK ko anti nationalist bolna ha Pak ko degrade karna hai&hatred spread Karna ha #PatheticPeople https://t.co/XvhlbHzDHf

— Farwa ? (@farwazaidi458) June 7, 2018
Earlier, SRK had shut down one on Twitter when the latter questioned him for "not making any comment" on social issues like that of Kashmir disturbance or Rohingya settlement issues.
"Why don't u react or give ur views on Kashmir riots..Bengal riots..illegal settlement of Rohingyas, Bangladeshis & Missionary activities of conversions in south India ??
Are u confined only to MAKEUP & Fashion Dress ??? [sic]," one asked Shah Rukh during a question and answer session on Twitter.
Flaunting his own sassy and witty self, the superstar replied him saying, "I would reply to u but I don't know if u r appropriately and fashionably dressed for my reply [sic]."
Well, Shah Rukh certainly knows how to handle trolls.