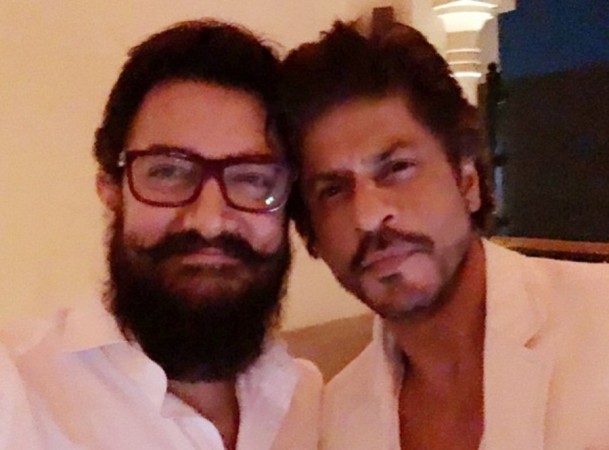 A lot has been said and written about Aamir Khan's most ambitious project Mahabharata which will reportedly be made with a staggering budget of Rs 1,000 crore. Reports had been making the rounds of the industry that Aamir had taken up the role of Lord Krishna in the magnum opus. However, neither Aamir or the makers of the project have confirmed the news until his friend Shah Rukh Khan recently did.
Yes, Shah Rukh Khan has confirmed that Aamir Khan has acquired the right to make Mahabharata and will be essaying the role of Lord Krishna in it.
When the Zero star was asked which character would he like to pick for himself in the future, he expressed his desire of playing Lord Krishna. But since Aamir Khan had already zeroed in on the role, he told DNA in an interview, "Krishna from Mahabharata has already been taken by Aamir so I will not be able to do that."
According to reports, Aamir is reportedly thinking of turning Mahabharata into a seven-part series and each season will be directed by different directors. The project will apparently be a web series which seems to be an ideal format for the much-awaited magnum opus.
Considering Aamir's immense interest in the project, he has apparently decided to portray the role of Lord Krishna in Mahabharata. And to loosen up the burden of attaching big stars to the project, the actor will be bringing an all-new cast for the film.
Amid speculations of casting Deepika Padukone for Draupadi's role in Mahabharata, it was reported that the Padmaavat actress has rejected the project. However, there is no official confirmation about the same.