Fans will be disappointed to know that Aamir Khan has reportedly decided not to make the mega-budget movie Mahabharata.
Aamir wanted to make a 3-part series of Mahabharata, and he had reportedly started working on it as well. However, latest reports suggest that he has now dropped the idea of making it considering the huge sum of money and the amount of time it would need.
Apparently, Mahabharata was supposed to have a budget of Rs 1,000 crore and would require at least five years of time for the making.
"After weighing the pros and cons, Aamir Khan has decided not to make a movie or series based on the Mahabharata. For one, it would become controversial. But more importantly, the scale at which the project was being planned was not commercially viable. He would have to set aside five years for the project, which would mean losing out on at least three feature films. So there's going to be no Mahabharata," a source told The Asian Age.
Earlier, it was reported that business tycoon Mukesh Ambani had agreed to produce Mahabharata, and was ready to invest Rs 1,000 crore on it. It was also said that Aamir had already begun work on the mega project, and had approached Baahubali fame Prabhas for an important role.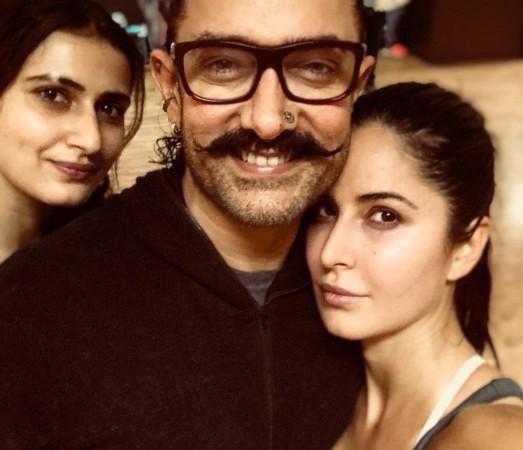 It was further reported that a big Chinese company was keen to co-produce the film, considering Aamir's hit track record in the neighbouring country.
Nonetheless, it now looks like Aamir's big project is still a distant dream. Meanwhile, the actor will soon be seen in period drama Thugs of Hindostan. Also starring Amitabh Bachchan, Katrina Kaif and Fatima Sana Sheikh, the film is based on the pre-independence era. Thugs of Hindostan is slated to be released on November 7.