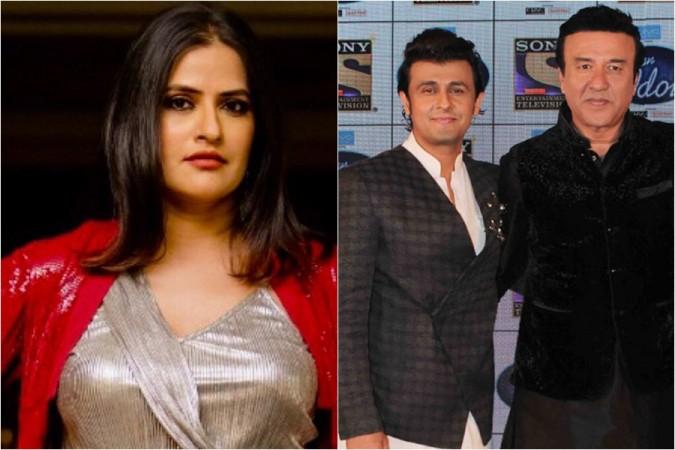 Singer Sona Mohapatra has yet again come down heavily on Anu Malik and Sonu Nigam, accusing Malik of sexual misconduct and the other singer of trying to shield him. She also targeted Sony Channel for having Malik back on Indian Idol as one of the judges.
After Anu was accused of sexual harassment by multiple women including Sona herself during #MeToo movement, the senior musician was removed from the show. Nonetheless, he was back on board just a year later.
In reply to one tweet saying "all the courage mustered by women going down the drain", Sona made a tweet not just targeting Anu, but also claiming that Sonu had told her husband to "keep her in check" when she had made the allegations.
"Sonu Nigam championed the cause of Anu Malik publicly & his right to be earning millions on national tv while saying he's his mother's son etc to justify his understanding of @IndiaMeToo. Had called Ram Sampath to 'keep me in check' while calling me a 'terrorist'.Must be happy now," Sona tweeted.
Another singer, Neha Bhasin also took to Twitter, spoke about Anu's alleged inappropriate behaviour when she was 21 and called him an "ugly pervert". Many other women too had shared stories of Anu's alleged vulgar acts.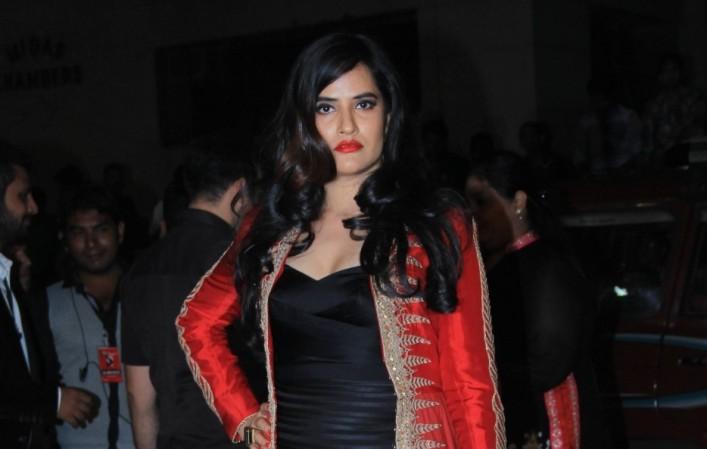 Later Sona posted an open letter slamming Sony TV for having the alleged "sexual predator" back on the show.
Below is the letter:
Dear India, Media, Sony Pictures International,

Neha Bhasin was all of 21 & had to run, she shared her Anu Malik trauma, just this morning on Twitter. Shweta Pandit was 15 when he tried kissing her, Anu's own family doctors daughter, was 14 years old when he unzipped in a car ride with her & countless other women shared their MeToo stories about Anu Malik, including Danica D'Souza, Ex Indian Idol Producer who mentioned crew members had already complained to higher-ups about Malik's behaviour with crew & contestants & were ignored. So many desperate to succeed, be famous, vulnerable youngsters & parents & this man has been a judge for 11 years. I cannot bear to imagine such a guy there.

It takes only a Nirbhaya level of tragedy for India to wake up? Few days after my call-out last year, I was asked to leave my judge seat on SRGMP. My co-judge told me, the publicity I provided to Anu Malik took up the trps of our 'rival' show. (?!). Blamed me. I was marked as a troublemaker & asked to leave. Overnight. Some feared what stories would come spilling next about them & sadly not a single good man or woman, higher up in the system in my show cared to stand up for me or even send a message of solidarity & strength. Lucky & thankful for the few brave enough who showed me love & belief.

A year later, a sexual predator like Anu is back as Judge on national TV. What does this say about us as a society? Would Sony dare do this in the USA on American Idol? No. Because there, they know the public & industry outcry would harm them. Other celebrities & successful achievers would refuse to participate in their show. Here?

Sonu Nigam championed the cause of Anu Malik publicly, in media & his right to be earning millions while saying he's his 'mothers son', 'has sisters he cares for' etc to justify his understanding of IndiaMeToo. He called Ram Sampath to 'keep me in check' & express 'brotherhood' while calling me a 'terrorist', 'a wife vomiting' in the media, a crazy woman wanting to take away men's jobs. Must be happy now?

There are those like Vishal Dadlani who sit next to this very man on a show & then pretend to care about the country. Vishal, the dignity & safety of women should mean more to you than a few extra million in the bank?? Walk your talk in your own area of existence & influence first? Due process & courts you told me? Wow. Just hear your virtue signalling self? How more women should tell their story about one man for India to believe them & to understand that we have nothing to gain from this? What evidence do we show to courts about molestation & sexual predation? Which family will handle this shame of their kids in the open in India? The lesser said of the likes of Aditya Narayan & Neha Kakkar, have never had a spine or stand, so let them slither around, crying & grinning, making money.

On top of all of this, a rich, powerful conglomerate like Sony TV is trying to divert their shameful reinstating of a multiple accused sexual offender, Anu Malik as a judge on Indian Idol by publicising a sporting hero & India's icon, Sachin Tendulkar's praise on Twitter for some contestants, (a marketing exercise) & riding on his hard-earned goodwill. Diabolical? Yes. The few who do support & fight alongside us are the ones on the right side of history.
The ones who champion the cause of sexual offenders, troll me, look the other way, ignore, even pretend it's not their problem are the ones who need to feel low for being low lives.

I'm ok. I'm fine. I know many more are fighting the inconvenient but good fight every day. So I won't give up. The change will come. Because of us & more of us.

Sony TV, you will see this story unfold in due course of time. Goodwill destroying moves catch up to bite you back soon enough.
A few extra TRPs & millions won't get you sound sleep at night too.

Won't Shut Up.
Sona