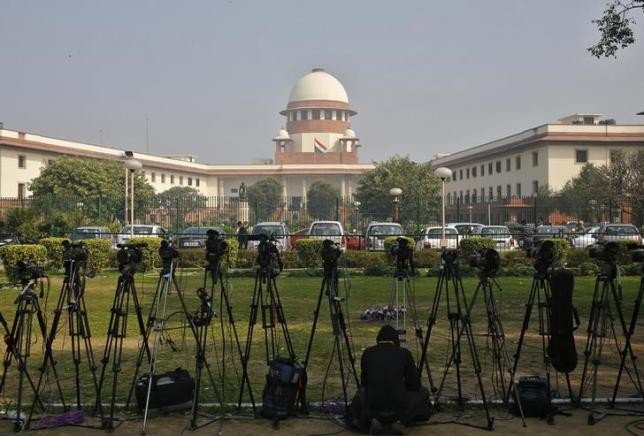 On concerns surrounding bad loans and huge write-offs by state-owned banks, the Supreme Court on Tuesday asked the government to set up a committee to look into it, reported the Business Standard. The bench was examining a public interest litigation (PIL) on adequacy of promoter guarantee, safeguards against bank-shopping and evergreening of loans, alongside bad loans and write-offs.
"We (the bench) are not financial experts," Chief Justice TS Thakur said, and added: "You propose a committee to look into it. We will accept the proposal."
The court also directed the central government and the Reserve Bank of India (RBI) to respond to the issues mentioned in the PIL.
In a right to information query by the Indian Express, the RBI had revealed that in the last three years stressed assets worth Rs.1.14 lakh crore were written off by state-owned banks (public sector banks). However, Prashanth Bhushan, the legal counsel for the PIL, highlighted huge differences in the write-offs reported by banks individually and the RBI.
Citing an example for the discrepancy, he noted that the RBI information revealed that Punjab National Bank (PNB) wrote off over Rs. 8,500 crore in last two years, while PNB held that not a single paisa was written off in the said period. Similarly, Bank of India's write-offs stood at Rs. 17,700 crore over two years, while the RBI reported Rs. 2,567 crore.
The daily reported that the bench in a warm gesture asked the government not to treat the directions 'adversarial,' as both the government and the RBI counsels had reasoned out. Solicitor general said some amendments are in the offing, while the RBI's counsel said the systems were in place for most issues raised in the PIL.
"Something is missing (in the present system). That is why it is not working. We are looking at suggestions to reform the system and prevent the huge write offs," said Justice Thakur.