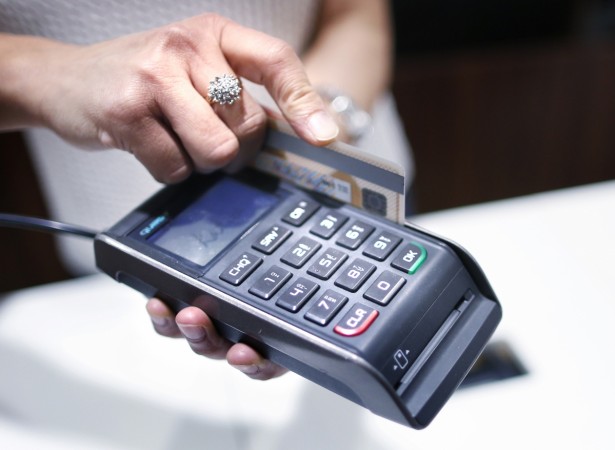 The Union Cabinet Wednesday withdrew service fee and surcharge on credit and debit card payments. The main aim of this move is to discourage people from making cash payments and instead encourage electronic payments.
The cabinet chaired by Prime Minister Narendra Modi approved the decision to make electronic payments compulsory for amounts beyond a prescribed limit. It also assigned short and and medium term targets to various other ministries, which would "push" towards electronic payments, Moneycontrol reports.
"The promotion of payments through cards and digital means will be instrumental in reducing tax avoidance, migration of government payments and collections to cashless mode," Press Trust of India quoted the ministry's statement.
In a bid to reduce cash transactions, various other measures have been used such as Merchant Discount Rates (MDR) on card transactions and rationalisation of telecom service charges for digital payments, which would promote mobile banking.
Mobile payments e-commerce firm Paytm founder Vijay Shekhar Sharma called this move a "masterstroke."
"This move will force companies not to levy additional charges. It should not cost more when you are paying digital. It is a masterstroke by the government following last year RBI's decision to roll out payments bank," Sharma was quoted as saying by Moneycontrol.