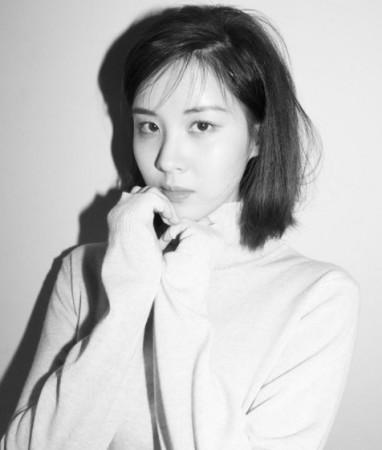 South Korean actress and singer Seohyun has no plans to settle down anytime soon. The member of Girls' Generation shared that she plans to get married as late as possible.
In a recent interview, the 27-year-old artist revealed that her priority is career, rather than family life at the moment. Seohyun also shared that she would keep her dating life out of the public eye in the future. She said: "I don't think dating publicly is good for this career. People empathize when they see actors onscreen, and I think it might get in the way. I won't give up on my happiness, but I still feel a level of responsibility."
"To be honest, I'm lonely every day. There are times I'm lonely, but love isn't the most important thing in my life. I don't force myself into it, and I leave it up the natural course of events," she went on.
"Previously, work took up 99% importance in my life, but as I get older, I've realized I don't have to cling to work so much. My friends and my family are also included in my life. I don't think it's good to focus on only one thing," Seohyun said.
Seohyun also dished about her wedding plans. She said: "If I'm getting married, I don't think I'd deny I was dating. The age I'd like to get married is 35 or 36."
"If I don't think about children, I'd want to marry at 38. I want to marry as late as possible. I want to accomplish what I want to first before I get married. I don't have any fantasies involving marriage. However, I do feel I have a responsibility as the only child/daughter. I don't have any big romantic ideas yet," she added.
For fans of Seohyun, here are some interesting facts about the idol:

Seohyun, also known as Seo Ju-hyun, became a voice actor for the Korean-dubbed version of super-hit movies Despicable Me and Despicable Me 2.
She considers former United Nations Secretary-General Ban Ki-moon as her life mentor and role model.
She is multi-lingual, and speaks Chinese, Korean, English and Japanese.