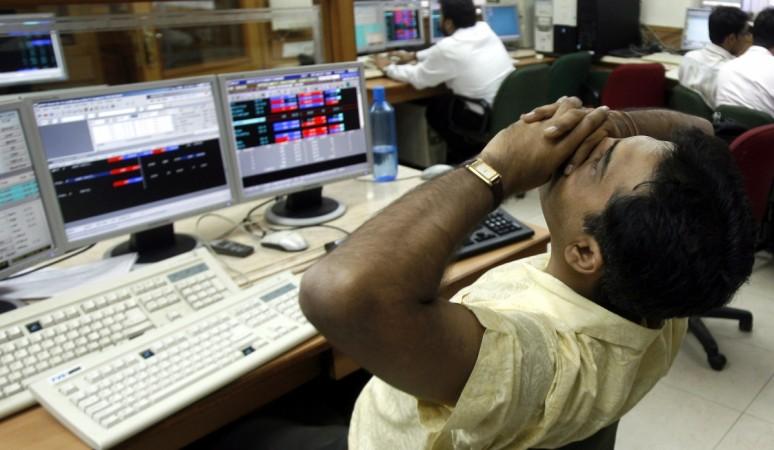 Equity benchmark indices Sensex and Nifty crashed massively as the market investors feared that Donald Trump's presidency may usher in higher US interest rates that may lead to capital outflows, thereby making emerging markets less attractive for global investors.
Sensex which opened at 27,344.85 points crashed nearly 700 points or 2.54 percent to close at 26,818 on Friday, November 11, marking its second biggest loss of this year. Nifty lost 229 points or 2.69 per cent to close at 8,296.
Major Sensex losers were Mahindra & Mahindra (M&M) which was down by 6.02 percent and closed at Rs 1,241. Adani Ports was down by 5.86 percent and closed at Rs 276.50. Hero MotoCorp was down by 5.18 percent and closed at Rs 2,981 and Asian Paints was down 5.02 percent and closed at Rs 963.
"As euphoria surrounding US election settled, the prospects of outflows from EMs to US, anticipating reform measures from Trump, and rise in US treasury yields has resulted in sharp sell-off in Asian markets," Anand James, Chief Market Strategist, Geojit BNP Paribas, said in a statement.
"The anticipated rise in spending in US has also upped the ante for FOMC rate hike in December. Profit booking ahead of the long weekend also exaggerated the falls in Indian markets. Banks resisted for the most part of the day, before giving in after SBI announced Q2 results," he added.
State-run lender State Bank of India (SBI) on Friday reported that its net profit for the second quarter dropped 35 percent on higher provisions for bad loans. The bank reported a net profit of Rs 2,538.32 crore for the July-September quarter as against net profit of Rs 3,879.07 crore for the same quarter in the previous fiscal.