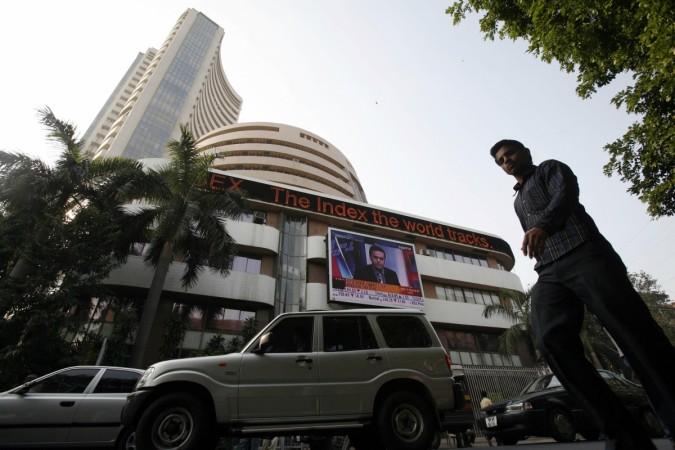 Benchmark stock market indices — the BSE Sensex and the NSE Nifty — may react to Prime Minister Narendra Modi's comments on Saturday (December 24) that those who make money from financial markets should pay taxes for nation-building. Maruti Suzuki India Ltd. (MSIL) and ONGC are likely to remain in focus for different reasons.
Inaugurating the NISM campus near Mumbai on Saturday, Modi had said, "...those who profit from financial markets must make a fair contribution to nation-building through taxes. For various reasons, the contribution of tax from those who make money on the markets has been low."
This is being interpreted as a possible tax on long-term capital gains (LTCG) that are currently exempt from tax, while short-term capital gains (STCG) attract 15 percent tax. A gain in the context of shares is defined as LTCG if the asset (share) is sold after holding it for more than 12 months.
Arun Jaitley, finance minister, has said that the interpretation of PM Modi's speech is "erroneous".
"PM has made no such statement, directly or indirectly," the ANI tweeted, quoting Jaitley.
The Income Tax Act lays down the provisions governing LTCG for both listed and unlisted shares.
"Any capital asset held by the taxpayer for a period of more than 36 months immediately preceding the date of its transfer will be treated as a long-term capital asset. However, in respect of certain assets like shares (equity or preference) which are listed in a recognized stock exchange in India (listing of shares is not mandatory if transfer of such shares took place on or before July 10, 2014), units of equity oriented mutual funds, listed securities like debentures and Government securities, Units of UTI and Zero Coupon Bonds, the period of holding to be considered is 12 months instead of 36 months."
"With effect from Assessment Year 2017-18, period of holding to be considered as 24 months instead of 36 months in the case of unlisted shares of a company," it added.
Either the government could introduce LTCG tax in the forthcoming budget (Budget 2017) or re-define the concept of LTCG.
ONGC to acquire KG assets for $1.2 billion
In a regulatory filing, state-run explorer Oil and Natural Gas Commission (ONGC) said that it will be acquiring the Krishna-Godavari Basin assets from Gujarat State Petronet Corporation (GSPC) for $1.2 billion.
"ONGC Board today (Friday) considered the proposal and approved the acquisition of the entire 80% Participating Interest (PI) of GSPC along with operatorship rights, at a purchase consideration of $ 995.26 million for Deen Dayal West Field in the Block. GSPC has already built significant production facilities like well head platforms, process cum living quarter platform, onshore gas terminal, export pipeline for transporting treated well fluid from process platform to onshore terminal etc.
"ONGC shall also pay part consideration of US$ 200 million to GSPC towards future consideration for six discoveries other than Deen Dayal West Field, which will be adjusted upon the valuation of these discoveries subsequent to approval their Field Development Plans by DGH / Management Committee of the Block," the company informed the BSE.
ONGC shares closed at Rs 193 apiece last Friday on the BSE.
Maruti Suzuki (MSIL) sends mixed signals
India's largest carmaker MSIL reiterated its full-year volume growth of 10 percent for 2016-17, translating into 1.56-57 million vehicles, despite demonetisation hitting sales in November and keeping December volume growth at an estimated 7 percent.
The calendar year 2017 is being viewed by MSIL as the return of high growth, albeit at lower margins, according to a note by brokerage IDBI Capital Markets & Securities.
"The company believes it will continue its outperformance vis-à-vis peers on the back of share gains in the lucrative UV segment, expansion of its NEXA reach and new launches in CY17. Discounts for Q3 will be elevated due to the current demonetization effect, with MSIL (as well as other competitors) increasing discounts (by 1.5x-2x) on models such as the Ciaz, Celerio, Swift, EEco, Omni, Alto and Dzire."
MSIL is banking on Ignis and Baleno to drive sales, in addition to facelifts to two other models.
"The Ignis is launching in mid-Jan, followed by the Baleno RS in Feb/March. This will be followed by much-needed facelifts to the Swift/Dzire series which is likely to be launched before November 2017. The ramp up of the new plant is expected to be complete by Oct'17," IDBI Capital Markets further said in its note.
The company had sold 1.03 million (10.36 lakh) till November in the current fiscal, marking a growth of 9.1 percent over 9.49 lakh vehicles sold in the corresponding period for 2015-16.
MSIL shares closed at Rs 51,93 last Friday on the BSE.