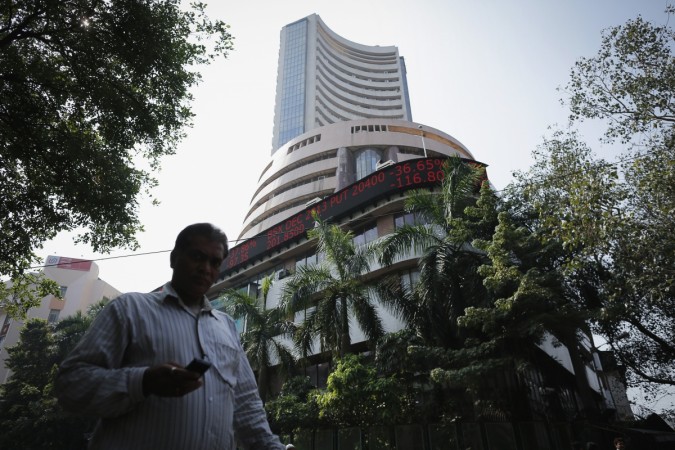 Indian stock markets are set for a bullish opening on Thursday (December 1) as a slew of triggers are likely to boost sentiments. While the country's Q2 (July-September 2016) GDP growth rate came in at 7.3 percent as against 7.1 percent in the June quarter, the high possibility of a cap on crude oil output will lift commodity and oil stocks.
Shares of commodity and oil stocks such as HPCL, BPCL, IOC, ONGC, Tata Steel, Hindalco, Hindustan Zinc and Vedanta will be in focus.
On Wednesday, the BSE Sensex gained 258 points to close at 26,652, while the NSE Nifty ended 82 points higher at 8,224.
The Organisation of Petroleum Exporting Countries (OPEC) meeting on Wednesday triggered speculation of an almost-finalised deal to limit crude oil output, reflecting in Brent Crude January 2017 prices rising more than seven percent and breaching the $50 per barrel mark during the day.
"I am very optimistic we're going to come up with very fruitful results. There will be a cut, yes, definitely," Bloomberg quoted Iraqi Oil Minister Jabbar al-Luaibi as saying before the meeting.
In his opening address at the 171st meeting of the 14-member cartel, Mohammed Bin Saleh Al-Sada, Qatar's Minister of Energy and Industry and President of the OPEC Conference, exuded optimism on production, demand and prices.
"This year we expect non-OPEC oil supply to contract by 800,000 barrels a day, compared to growth of 1.5 million barrels a day in 2015. And in 2017, we only see a small growth in non-OPEC supply of 200,000 barrels a day. World oil demand is expected to grow at healthy levels of around 1.2 million barrels a day in both 2016 and 2017," Sada said.
Another influencing factor for markets will be car and two-wheeler sales data for November that will be reported by automobile companies. It will be interesting to watch the impact of demonetisation on volume sales; industry analysts have a broad view that two-wheeler makers would have taken a bigger hit than car and commercial vehicle makers.
Top Sensex gainers on Wednesday were ICICI Bank, Maruti Suzuki, Larsen & Toubro and HDFC Bank. Tata Steel ended at Rs 414, Vedanta at Rs 229, Hindalco at Rs 175, IOC at Rs 305, BPCL at Rs 644, HPCL at Rs 469 and ONGC at Rs 287.
FIIs were net sellers of Indian equities worth Rs 434 crore while DIIs were net buyers at Rs 676 crore, according to provisional data released by the National Stock Exchange (NSE).