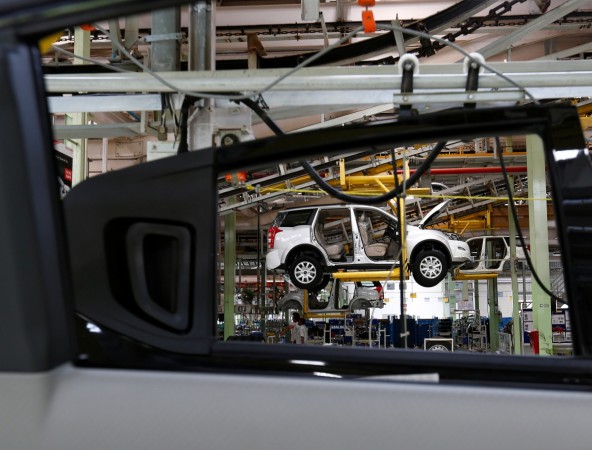 India's automobile sector posted three consecutive months of double-digit growth in domestic sales till October but November could be a different month altogether, given the business is widely believed to have taken a hit due to demonetisation of Rs 500 and Rs 1,000 currency notes.
A preview note by brokerage Nirmal Bang Institutional Equities throws interesting information about estimated car, two-wheeler and commercial vehicle sales during the month.
"Automobile sales in November 2016 are likely to be weak as demonetisation has adversely impacted footfalls at dealer outlets and new vehicle sales. We expect most original equipment manufacturers or OEMs to report YoY decline in sales and the sales momentum can worsen further in December 2016," it said in its note released on Wednesday.
"Most OEMs witnessed business as usual till 8 November 2016 and hence the impact of demonetisation won't be felt for the full month, while in December 2016 the impact will be felt for the entire month," Nirmal Bang Institutional Equities added.
Two-wheeler sales are likely to have taken a bigger hit than car sales given cash dominates the former in comparison to car sales.
"We believe that demonetisation will impact two-wheeler sales the most, given the higher number of cash purchases (~40%-60%) and hence we expect ~16%-20% YoY decline in two-wheeler sales," according to the brokerage.
The impact on car sales may not be high but the segment is likely to be hit by postponement of buying decision, a trend that does not augur well in the long run.
"In case of cars and commercial vehicles or CVs, the customer usually goes for vehicle financing and hence the immediate impact may not be that sharp. We believe that customers will postpone purchase of high-ticket items like cars and CVs which could result in a few months of subdued car and CV sales," the brokerage said.
Company-wise estimates
Mahindra is expected to post a fall of 15 percent in combined sales of cars and tractors, while Maruti Suzuki India Ltd. (MSIL) could register a modest growth of 4 percent in domestic sales on a year-on-year basis. However, it is expected to post a decline on a sequential basis.
In two-wheelers, Hero Motocorp, TVS Motor Company and Bajaj Auto are likely to witness fall of 16 to 20 percent on a year-on-year basis.
On Wednesday, at around 12.45 pm, shares of MSIL were trading 1.61 percent higher at Rs 5,172.60 apiece, Mahindra was almost flat at Rs 1,185.85, Hero Motocorp was up 0.22 percent at Rs 3,167.15, Bajaj Auto had gained 0.76 percent at Rs 2,682 and TVS Motor was up 2.06 percent at Rs 366.
The BSE Auto index was up 0.67 percent while the Sensex was trading 84 points higher at 26,477.