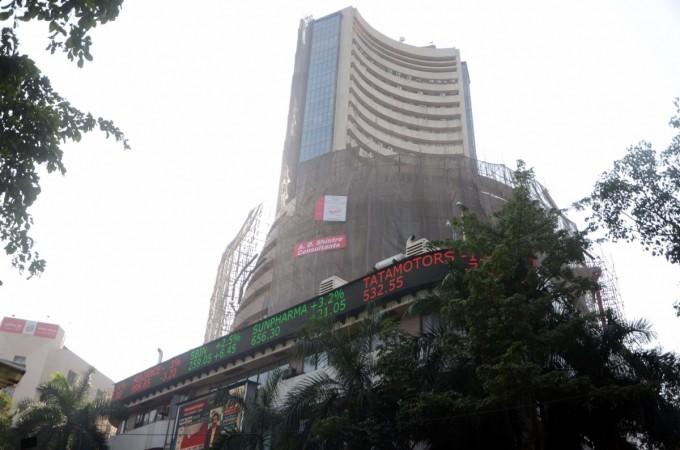 Indian stock markets ended Tuesday trading with modest gains, reversing losses of Monday, the first trading day of calendar year 2017. The BSE Sensex, led by Power Grid Corporation, Axis Bank and Coal India, closed 48 points higher at 26,643 while the NSE Nifty ended at 8,192, up 13 points.
Power Grid Corporation gained 2.49 percent, Axis Bank 1.90 percent and Coal India 1.53 percent.
Read: Domestic car sales in December show mixed trend
"Weak macros failed to dent markets' enthusiasm, as November figures were expected to be on the weaker side, and with budget announcement expected in just a month, sentiments remained positive. However, with US markets back after holidays, global cues will have more weightage in the coming days especially with jobs data scheduled this week," Anand James, Chief Market Strategist, Geojit BNP Paribas Financial Services, said in a note.
The government had released provisional data for eight core sectors for November 2016. The eight sectors that account for have a 38 percent weight in the factory output benchmark (Index of Industrial Production) rose 4.9 percent YoY while the eight-month cumulative growth also came in at 4.9 percent.
In an update, the Union Finance Ministry said the disinvestment receipts at Rs 23,529 crore constitute about 41 percent of the Rs 56,500 crore target for the financial year 2016-17. The target comprised Rs 36,000 crore from disinvestment of public sector undertakings and Rs 20,500 crore from strategic disinvestment.
The Bombay Stock Exchange (BSE), Asia's oldest, got capital markets regulator's approval for its Rs 1,500-crore initial public offering (IPO). Existing shareholders of the BSE including Singapore Exchange, Bajaj Holdings and Investment and others will be offloading about 29.9 million shares to the public.
Infosys, Wipro write letters to employees
In separate letters, Vishal Sikka, CEO of Infosys, and Azim Premji, chairman of Wipro, have asked their employees to brace up for a tough 2017.
"At a time when the world around us seems ever more influenced by the baser instincts and tendencies, we must bring the best of our intentions, and the best of our imagination, our knowledge and our conviction, to all that we do," Bloomberg quoted from Sikka's letter.
Infosys will be declaring its Q3 results on January 13, while Wipro will be announcing its financial performance on January 25.
NRIs all set to meet in Bengaluru this week
The 14th edition of the annual convention of Non Resident Indians (NRIs), officially called Pravasi Bharatiya Divas, or PBD, will be held in Bengaluru from January 7 to 9. There are about 31 million Indians living abroad, of which 17.8 million are NRIs and 13.4 million persons of Indian origin (PIOs), according to a government statement released on Tuesday.
The event will be graced by many leaders of foreign countries as well.
"Prime Minister of Portugal Dr Antonio Costa will be the Chief Guest for the inaugural function. Ministers from Malaysia Dato' Seri S Samy Vellu, Special Envoy of the Government of Malaysia for Infrastructure, Dato' Seri Dr S Subramaniyam, Minister of Health and Mauritius Minister Prithvi Raj Singh Roopun will also participate in the PBD as special guests," the statement said.