The Mithali Raj controversy has gone up another gear in terms of confusion and fingers of damning blame keep pointing at one another as to what was happening behind the scenes between her and the coach Ramesh Powar before the decision to drop her for India's World T20 semi-final.
After Mithali's direct and scathing letter blaming Powar, it is the coach's turn to reply to India's ODI captain with condemnation saying that she should stop "blackmailing and pressurising" coaches and start putting the team's interests ahead of hers.
"I hope Mithali Raj stops blackmailing, pressurising coaches & also stops putting her interest first than team's," he wrote. "I hope she will look at the bigger picture & work towards betterment of the Indian women's cricket."
Powar submitted his report on Team India's performance in the World Cup to BCCI CEO Rahul Johri and the board's head of cricket operations Saba Karim via email and the report, as accessed by ESPNcricinfo starts with these strong words.
Minimum inputs in team meetings; not a single word of appreciation after finishing at the top of the table.
Could not understand & adapt to team plan. Ignored her role and batted for own milestones.
Lack of keeping the momentum going which was putting extra pressure on other batters. Worked really hard as a coach to address her power hitting, batting skills and running between the wickets in almost every session.
In practice games she was struggling to score quickly, as wickets were low bounce & slow. Intent was missing. Could not lean and execute shots due to limited ability in skills &fitness
Cannot score quick runs
Powar said that Mithali's inability to score quick runs forced his hand to not send her in to open the innings – a decision she had initially agreed to.
"Mithali's lack of intent to score quickly in practice games prompted us to open with Taniya Bhatia, who always showed intent every time she batted. We used Taniya and D Hemalatha in Powerplay vs New Zealand, which got us 24 runs in 13 balls. It's not always about individual milestones, it's always about team strategies and executions.
"It was conveyed to her logically that she will be batting in the middle order and she agreed too before the New Zealand match."
Threatened to retire and leave
But Powar wrote that he was "shell-shocked" that Mithali suddenly wanted to open and due to pressure from a travelling selector, he had to give in to her demands.
"Video analyst Mr Pushkar Sawant came to my room with the news that fielding coach Mr Biju George conveyed to him that Mithali is upset about not changing the batting order & not allowing her to open in Pakistan match. She has packed her bags to leave with the announcement of retirement in the morning.
"I was shell-shocked to understand why? Team had just beaten one of the top teams (New Zealand) and Mithali Raj a legend is still complaining about her batting position(which she agreed upon) & threatening to leave.
"We opened with Mithali Raj due to pressure from travelling selector and Mithali's threatening behaviour (retirement) to go back home if not given a chance to open the innings."
Threatened team manager
According to a report on Bangalore Mirror, sources close to Powar have also confirmed that the team manager received a threatening call.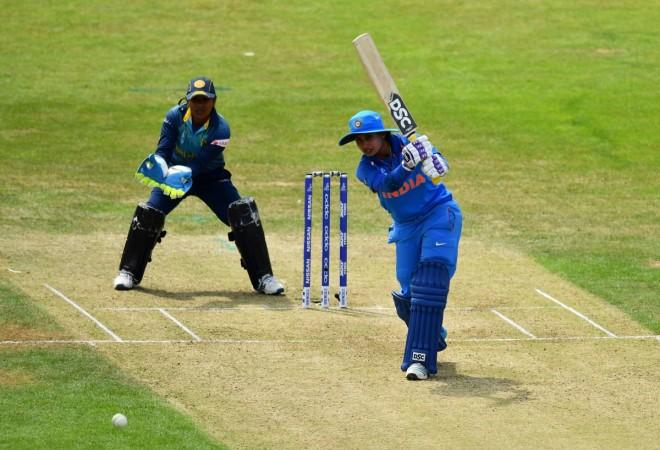 "A day before semi-final, as I walked towards breakfast area, team manager Trupti Bhattacharya wanted to speak with me. She looked very tense. As per team manager's words, she received abusive and threatening call from a person called Nusheen (former player) 'for what you are doing with Mithali'. She cried whole night and her mother is worried. Nusheen also threatened that I will face consequences."
Cost us the semi-final
Powar said that Mithali threw "tantrums" and caused "chaos" which they tried to sort out amicably but it cost the team valuable preparation time ahead of the semi-final.
"Her irresponsible behaviour took my time away as I was supposed to speak with a few players regarding preparations for the all-important semi-final match, which could not happen. Biju George [fielding coach] gave a feedback that Mithali was not interested in fielding drills with intensity. He tried to convince her every time but she did not improve."