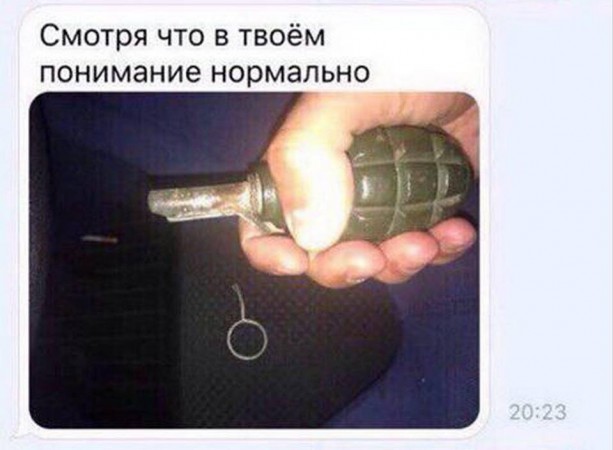 Taking selfies has become a new craze and people are literally dying for it.
A Russian man named Alexander 'Sasha' Chechik is the latest victim. Chechik posed for a selfie with a hand grenade that too after removing its pin!
ALSO READ: Cosmonauts discover 'extraterrestrial life' on International Space Station
Chechik, 26, died immediately after clicking the picture. This incident took place in the city of Labinsk, in south west Russia, police officials said.
The young man took several snaps in his car which he sent it to his friends. The pin can be clearly seen taken out in one of the pictures. The grenade went off, within seconds, killing the selfie maniac.
ALSO READ: Human colonisation of Mars: Here's the next step taken by Budweiser to be the first beer on the Red Planet
Seeing the picture of the grenade with the pin out, his concerned pals responded on the social media platform.
"Where are you? Are you OK?" a friend asked in a comment.
"Depends on what OK is in your understanding?" Chechik replied.
ALSO READ: Boob-shaped UFO spotted by Australian man while using Google Street View
Seeing the image of the unpinned grenade, one of his friends said "Listen, don't do stupid things. Where are you?"
Soon after this, Chechik stopped responding to the comments.
ALSO READ: Sex drive boosting 'super chicken': All you need to know about Kadaknath
According to the police, the man had no intentions to kill himself and the pin of the grenade was removed accidentally.
"A pre-investigation check has been assigned," said Natalia Smyatskaya, senior assistant to the Head of the Department of the Criminal Code of the Russian Federation for the Krasnodar Territory, according to a Kuban.kp.ru report.