Popular American beer producing company Budweiser has recently revealed that it is sending barley into space with an aim to be the first company to prepare beer on Mars.
ALSO READ: Sex drive boosting 'super chicken': All you need to know about Kadaknath
The barley will be sent to the International Space Station (ISS) with the help of SpaceX's CRS-13 — a Commercial Resupply Service mission. The launch will take place on December 4, 2017.
The barley seeds sent to space by Budweiser will be brought back to Earth after a month for further examination.
ALSO READ: NASA releases Cassini's 'farewell image' of Saturn and its moons
Astronomers consider Mars to be one of the most hospitable planets in our solar system after Earth, and human colonisation is also believed to be possible there.
Budweiser, which is owned by Anheuser-Busch InBev, announced in March this year its plans to be the pioneering beer-brewing company on the Red Planet. The company aims to create a micro-gravity beer that can be brewed on Mars.
ALSO READ: Pads and tampons causing allergies? Use menstrual cups, suggests this doctor
An initiative called "Bud on Mars" was launched by the brand on March 11, 2017, at the SXSW festival in Austin, Texas.
Actress Kate Mara from the flick The Martian had moderated the panel during the initiative.
ALSO READ: Want to boost your sex drive? Include these foods in your diet
"This takes the Budweiser experience to the future, where colonisation and socialisation might go," Valerie Toothman, Anheuser-Busch's Vice-President of Marketing Innovation, had said during a panel discussion devoted to brewing beer on Mars.
Though the company came up with this exciting plan, there are various difficulties they are likely to face because of prevailing environmental conditions on the planet.
Mars has low atmospheric pressure, which can make beer bitterer by triggering the salt content and turning it into a foamy slop.
ALSO READ: Conspiracy theorist claims Apollo moon landing was hoax, posts photo as proof [VIDEO]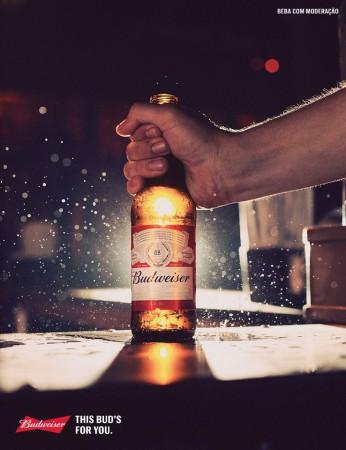 "A successful mission will include many key components, including the need to provide crew members with commodities that remind them of home. Popping the top on a cold Budweiser mid-mission could very well be one of those things" Clayton Anderson, a former astronaut who has been on two space missions and spent 152 days on the ISS, was quoted by a report by space.com as saying.
Astronomers are also curious regarding what will happen when humans have sex in space. They are still finding out how exactly galactic radiations could affect the reproduction process on Mars.