Selena Gomez seems to be finally ready to share some details about her relationship with Canadian singer The Weeknd, whose real name is Abel Makkonen Tesfaye.
The It Ain't Me hit-maker did not just talk about spending time with the Starboy singer but also revealed the reason for attending the Starboy: Legend of the Fall World Tour with him during an interview on the Elvis Duran Show.
"I hang out with my new person a lot," the former Disney star said, adding, "I love being supportive. I love just being there and having somebody's back. It feels good. I haven't had that feeling in a while."
Also read: Justin Bieber moves everyone to tears with emotional speech, chants 'love, love, love' with crowd
When the show host asked her about Taylor Swift's relationship with British actor Joe Alwyn, the 24-year-old Bad Liar singer did not comment about it. She just said, "Honestly, if my friends are happy, that makes me happy. That's all I care about."

Gomez also shared some details about her upcoming album, which could be released in the near future. "The second single is even more surprising than Bad Liar. I just played it for my friends last night. It's really exciting," she said.
During the interview, The Heart Wants What It Wants hit-maker even praised her former lover Justin Bieber for his performance at the One Love Manchester benefit concert. "I thought Justin did great. It was really beautiful," she said.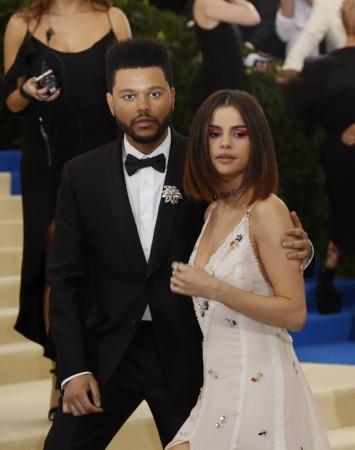 The Weeknd's lover did not forget to comment about Ariana Grande, who helped the organisers in raising money for the victims of the Manchester terror attack by being a part of the charity event. "Everyone did such a beautiful job. It was so gorgeous. I loved how [Grande] ended it," she said.
The 24-year-old American singer also teased about working on the popular reality show The Voice again in the future. "I appreciate Adam and Blake's back and forth. It's the funniest thing ever. I love the bickering. But Gwen was beautiful and amazing. It was a surreal experience. Working with the artists was incredible. They were so proud and they listened and took their art seriously," she said.
Watch Selena Gomez interview with Elvis Duran below: