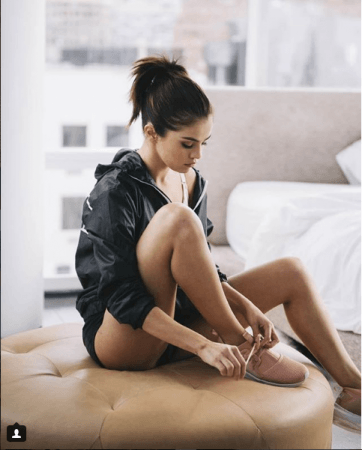 Selena Gomez is back. The "Heart wants what it wants" singer looks healthy and gorgeous in a new ad for PUMA. Fitting since PUMA is an athletics brand. The ad features Selena and other women talking about what makes them strong. The short ad is set to Selena's song with Kygo titled, "It Ain't Me."
Selena Gomez sure looks strong, but we have to wonder if this ad was shot before Selena entered into rehab because the singer has posted videos recently talking about her depression and the struggles she is facing on the road to recovery. It was also reported that the Disney channel alum was caught off guard by the Justin Bieber-Hailey Baldwin nuptials. A source on Friday told E! that while 'Justin and Selena are not in touch ... him hearing the news about Selena definitely upsets him.
'He feels sad and remorse for Selena and knows how it is to go through a difficult time,' the source said. 'Justin also feels guilty. He wants to help everyone.
'He truly wants Selena to be happy, and it's upsetting to know she's battling health issues.'
The Come and Get It singer is on the mend, a source tells People: 'Selena is feeling better. She is getting the help she needs.'
Anyway, we sure are glad to see Selena and we hope she gets better and we can finally see her in full swing.
You can check out the ad here: