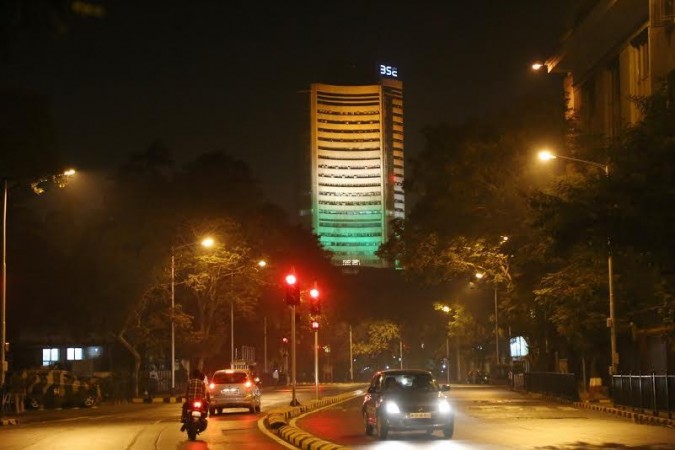 Indian stock markets closed with losses on the last trading day for July as investors preferred to book profits. The fall was mainly led by bank stocks with Punjab National Bank (PNB) and ICICI Bank falling by more than 3 percent, which dragged the bank index (Bankex) 0.63 percent down. Select stocks such as Eicher Motors, Jet Airways, Interglobe Aviation and DCB Bank, however, gained sharply.
The 30-scrip BSE Sensex shed 157 points, or 0.56 percent, to close at 28,051. The 50-scrip NSE Nifty 50 closed 28 points lower at 8,638.
Top Sensex loser ICICI Bank ended 3.40 percent down at Rs. 262.85 ahead of results. The private sector bank declared its first quarter (Q1) results after market hours. Net profit of India's largest private sector bank by assets fell 25 percent to Rs. 2,232 crore in the first quarter (Q1) as against Rs. 2,976 crore in the corresponding quarter last year.
Net interest income at Rs. 5,158 crore in Q1 marked a growth of 0.82 percent over Rs. 5,116 crore in the June 2015 quarter, according to the bank's regulatory filing with the BSE on Friday.
Net non-performing assets (NPAs) almost doubled to 3.35 percent from 1.58 percent at the end of June 2015. Provisioning for bad loans during Q1 rose almost three-fold to Rs. 2,514.52 crore from Rs. 955.39 crore at the end of June 2015 quarter.
PNB shares ended with 4.30 percent loss at Rs. 123.45 after the public sector bank reported 58 percent fall in Q1 net profit.
Select stocks that rallied on the BSE included Eicher Motors (up 6.60 percent at Rs. 22,465.80), Jet Airways (up 5.34 percent at Rs. 619.25), Indigo- owner Interglobe Aviation (up 4.52 percent at Rs. 989.40) and DCB Bank (up 6.88 percent at Rs. 111). Dish TV spurted 9.58 percent to close at Rs. 102.90.
Stocks that hit a new 52-week high on Friday included Eicher Motors, Shriram Transport, Kensai Nerolac and HPCL.
Interglobe Aviation will be announcing its Q1 results on Monday.
Royal Enfield maker Eicher Motors gained on upbeat Q1 net profit and sales numbers.
India's foreign exchange reserves declined $664 million to end at $362.69 billion in the week ended July 22, according to Reserve Bank of India (RBI) data published on Friday. Foreign currency assets fell $640 million to $338.25 billion.