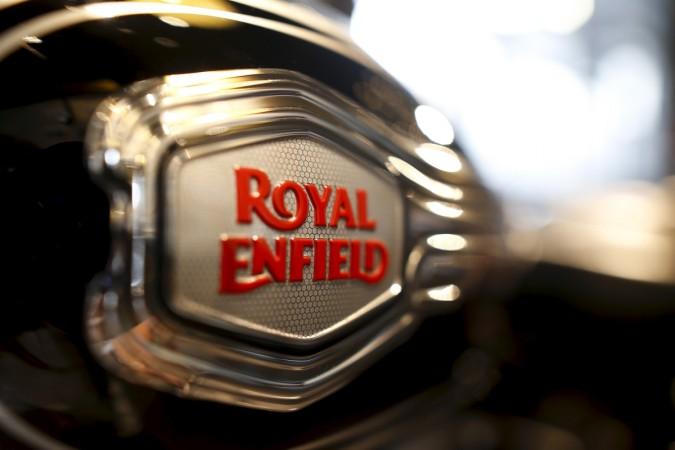 Royal Enfield-maker Enfield Motors Ltd. (EML) reported a sharp rise in consolidated net profit and sales for the first quarter (Q1) ended June on the back of robust performance of its motorcycle division.
Net profit rose 58.6 percent to Rs. 376 crore in Q1 from Rs. 237 crore in the corresponding period last year, or year-on-year (YoY) basis, while revenues grew 42 percent to Rs. 1,556 crore from Rs. 1,096 crore, YoY, according to regulatory filings with the Bombay Stock Exchange (BSE).
The performance of its two-wheeler division that makes Royal Enfield motorcycles was even better, with net profit rising 69.69 percent to Rs. 337 crore from Rs. 199 crore, YoY. Sales increased 42 percent to Rs. 1,551 crore from Rs. 1,091 crore in the year-ago period.
The company sold 1,47,483 Royal Enfield motorcycles in Q1 as against 1,06,613 units sold in the June 2015 quarter.
"Royal Enfield has maintained its strong volume growth in the first quarter of FY 2016-17 and we continue to take more orders than our monthly supply," Siddhartha Lal, Managing Director & CEO, Eicher Motors Ltd, said in a statement.
He expressed confidence on business prospects for the rest of the financial year.
"We continue to expand our footprint in India with 566 dealerships now open across the country. Our immediate business outlook remains strong and Royal Enfield continues to grow consistently, competitively and profitably towards leading and expanding the mid-sized motorcycle segment globally."
The quarter gone by saw the Royal Enfield maker expanding overseas in a big way.
"In Q1 2016-17, Royal Enfield continued with its focus on the overseas markets. In June 2016, Royal Enfield opened its store in Manila, Philippines with its global retail identity. Philippines is among the largest two-wheeler markets in the world. With a large chunk of the population using commuter motorcycles, there is an enormous potential for customers to upgrade to mid-sized motorcycles, a segment in which Royal Enfield operates.
"In Europe, Royal Enfield participated in Wheels & Waves, one of the most popular motorcycle customisation and surfing festival organised in Biarritz, France," the company said in the statement.
The company's heavy vehicles division — VE Commercial Vehicles — reported 32.5 percent growth in volume sales to 16,071 units in comparison to 12,128 units sold in the corresponding period last year.