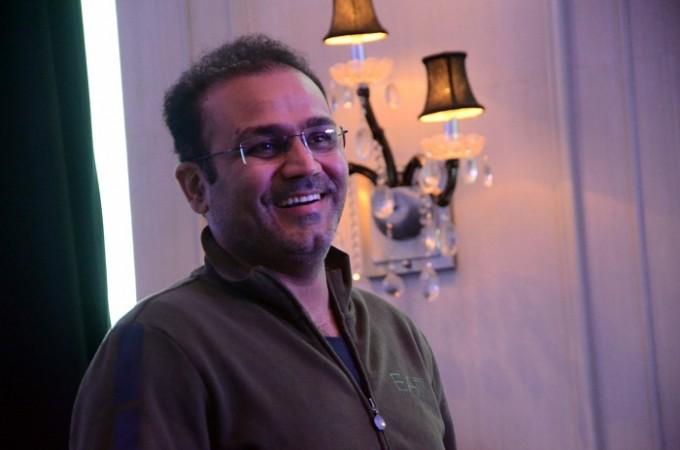 Setting an example of practicing what you preach, cricketer Virendra Sehwag has sent a Rs 1.5 lakh check to the mother of a tribal man, who was lynched in Kerala's Palakkad district in February. Sehwag had earlier tweeted about the incident and said: "....I really feel ashamed that this occurs and kuch farak nahi padta." However, he has now proved that he is willing to take a step and bring about a change.
Rahul Eashwar, an activist, confirmed that he had received the check, which he will hand over to the family April 11, reported ANI. Along with the check, the Nawab of Najafgarh has also offered his condolences to the family and apologized for the pain that the family had to go through.
Madhu, the tribal man who was said to be unstable, was accused of stealing rice from a store in the south Indian state of Kerala and brutally beaten to death by a group of men. The men had first searched his bag, after which he was stripped, tied to a pole and brutally assaulted.
The 27-year-old was then handed over to the police but died on the way to the police station. The autopsy report had confirmed that that Madhu had died of injuries to his head, back and other parts of the body.
"After being beaten up, Madhu was made to walk over four km with a heavy sack on his back," the family had alleged, according to the Financial Express.
After the incident hit headlines, the Kerala police made several arrests in the case, but Sehwag courted quite some controversy for his tweet.
"Madhu stole 1 kg rice. A mob of Ubaid, Hussain and Abdul Kareem lynched the poor tribal man to death. This is a disgrace to a civilized society and I feel ashamed that this happens and kuch farak nahi padta," he wrote,
People then pointed out that the cricketer had tweeted only Muslim names, whereas the arrested included people of other religion too.
He then immediately apologized for the error and said: "Non-acceptance of a fault is itself the 2nd fault. I apologize I missed out on more names involved in this crime bcoz of incomplete info and sincerely apologize 4 it but the tweet is not communal at all. Killers r divided by religion but united by a violent mentality. May there b peace [sic]."
The BJP had also slammed the lynching and party workers in Kerala protested by carrying a fake dead body. Congress President Rahul Gandhi also tweeted about the incident and spoke about rising intolerance in the country.