Former New Zealand all-rounder Scott Styris dismissed concerns around Virat Kohli's captaincy even as the Indian skipper is facing the heat following two back-to-back defeats in the ongoing five-Test series in England.
Styris lauded the quality of cricket on display between the "two outstanding teams". He also insisted that he wouldn't have been surprised if India were 2-0 up at this point in the series.
Being 2-0 down, the visitors cannot afford another defeat but it seems likelier than ever, given the way they were crushed by Joe Root's men in the second Test.
India's fighting spirit was on display during their 31-run defeat in the first Test at Edgbaston. However, the tourists were outplayed by an innings and 159 runs at Lord's after a horrendous batting display that saw them get bowled out twice in 82.2 overs.
"Virat Kohli is an outstanding captain. We see that with India and the RCB [Royal Challengers Bangalore] as well. I wouldn't have too many worries about his captaincy," Styris told International Business Times, India on the sidelines of Karnataka Premier League (KPL) trophy launch in Bengaluru.
He added: "They are up against a very good England team, who play very good cricket in those conditions. Part of me is not surprised that they are 2-0 down.
"But if India were 2-0 up, I wouldn't be too surprised either. They're two outstanding teams and someone has to win. I think, at this moment, England pacers, in their conditions, are very, very good."
Styris also believes touring England has always been difficult for sides, especially from the subcontinent. Since 2015, only Pakistan have managed to draw Test series [2016 and 2018] in the Old Blighty while the likes of Sri Lanka and India have struggled.
Kohli's men, the top-ranked Test side, were expected to fare better, considering their spirited performances during a 2-1 defeat in South Africa earlier this year.
However, familiar batting woes have returned to haunt the Asian giants, who were bidding to shed the tag of poor travellers.
Barring captain Kohli and all-rounder R Ashwin, none of the other Indian batsmen have been able to deal with the moving ball. Senior campaigners, including Cheteshwar Pujara, Murali Vijay, Ajinkya Rahane, and Shikhar Dhawan, have struggled so far in the first two matches.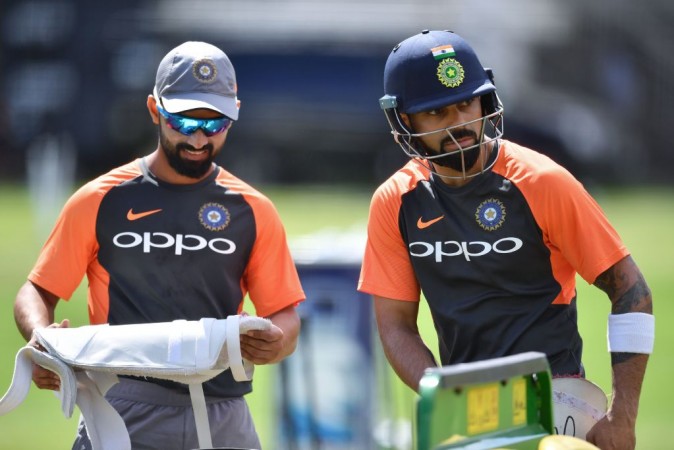 Basics of batting are the same: Styris
Styris, who slammed a century in Nottingham during New Zealand's 2004 tour of England, urges the Indian batsmen to play the ball as late as possible and use their feet better in order to improve their showing in England.
"It's hard [for the Indian batsmen]. We grew up in New Zealand on similar pitches and conditions to what we have in England. We are used to the moving ball as opposed to spinning wickets," Styris said.
"However, it's just about playing as late as possible. Make the bowlers come to you, don't play away from your body. Most important thing is good foot movement. The basics of batting are the same.
"I have no doubt the current Indian team is working really hard on that. India have a really talented top-order. I think they'll be fine in the long run. But England has always been a tough tour. It's hard to go there and win."
India will face a must-win situation when they take on the hosts in the third Test at Trent Bridge, Nottingham from August 18.