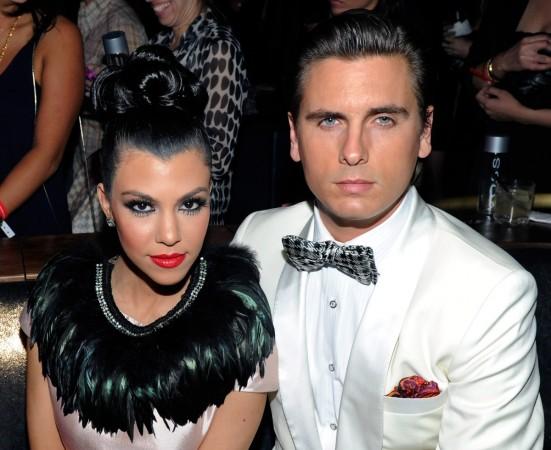 Co-parenting is not exactly easy and like all former partners, Scott Disick and Kourtney Kardashian have their own ups and downs with matters related to their three kids. It was only recently that Kourt made her displeasure known to Scott for introducing his kids to girlfriend, Sofia Richie. But, this time it was Scott who gave his baby mama a hard time when she took son Mason on a date with rumoured beau, Luka Sabbat.
A source close to Scott Disick opened up about the details to Hollywood Life, "Scott became furious when he found out Kourtney brought Mason out on a recent double date with Luka and Kendall Jenner and Anwar Hadid," the insider said.
"Scott thinks it is hypocritical and a total double standard after Kourtney gave him such a hard time over Sofia meeting the kids when he first started dating her. He thinks it is inappropriate and just not cool that Kourtney would bring Mason along on a romantic lunch date behind his back and without consulting him first."
A past episode of 'Keeping up with the Kardashians' had Kourtney livid when her ex introduced the kids to his much-younger girlfriend, which makes people wonder if the reality star is just playing tit for tat.
The insider went on to say, "Scott thinks Luka is really young, and he cannot believe Kourtney is all that serious about him, so he fears that a situation like that can be confusing for Mason," the source added. "Scott is not happy about it at all."
Following her split from former boyfriend, Younes Bendjima in August, the mother-of-three has been spending quite a bit of time with Luka who is almost 20 years her junior. However, it's clear that when it comes to Kourtney and her ex Scott Disick, age is, in fact, just a number as he is also dating a 20-year-old girl, Sofia.
Luka, who is a family friend of the Kardashian clan, has been seen a number of times hanging out with the Kardashian sister. However, the two are yet to confirm or deny their relationship. But, Luka did address the rumours earlier this month during an interview.
"It's all public," he told Us Weekly. "It doesn't even matter. There's no such thing as privacy in 2018." When asked point-blank if he was dating Kourtney, he added, "I don't know. It's my life. People read stuff."