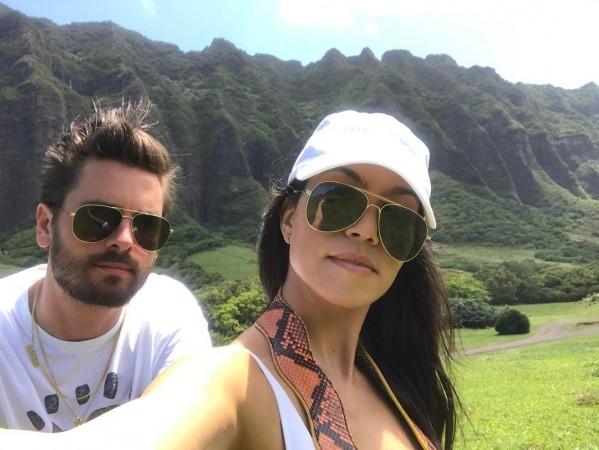 It's been a while since Kourtney Kardashian and Scott Disick parted ways but it appears that the reality television star might still consider her ex-partner attractive. In a report by Hollywood Life, a source has revealed that Kourt is 'impressed' by Scott's new look.
"Kourtney is impressed with how much hotter Scott is looking again these days," said the source. "He's taking good care of himself, he's looking younger and more like the old Scott she first fell in love with. But as much as she can get nostalgic at times she's not talking about taking him back. She swears she's not interested in going there at all."
But, before you get excited about the couple reuniting, Kourtney has apparently made it clear she has no desire to get back with Scott, nor does she want to build any kind of friendship with his much-younger girlfriend, Sofia Richie.
Meanwhile, Sofia who initially had an issue with Scott spending too much with his ex seems to have adjusted to her partner's co-parenting duties with Kourtney.
"Sofia knew exactly what she was getting into when she started dating Scott. She understands that Scott had another life, and a family, before they started dating," a source close to Sofia revealed to the outlet. "Sofia is very confident in her relationship with Scott and realizes his kids come first. She trusts him completely and has no issue with Scott traveling with Kourtney, as long as it's always for their children."
However, Richie was miffed when Kourt and Scott went on a New York City trip with their three kids a few weeks ago. At the time, a source went on to reveal to Hollywood Life, "Sofia is really struggling when it comes to how close Scott is to Kourtney. It's a never-ending source of angst for her. Sofia is convinced that Scott is still totally in love with Kourtney and that if Kourtney would take him back Sofia believes he would drop her in a heartbeat."
The source had gone on to say that Sofia is in a position that she really doesn't want to be in. "It's a really awful situation for Sofia to be in because she's crazy in love with Scott, but she's constantly made to feel like she's second best, and she always feels like Scott is comparing her to Kourtney, and that she falls short in everything."
"Sofia is trying her hardest to be super cool about it all, and pretend like it doesn't faze her that Scott and Kourtney took the kids to New York together, but of course it does."