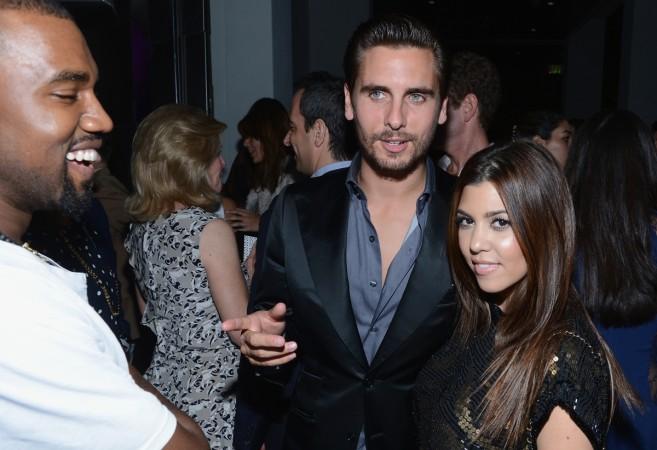 One surely never knows what to expect when it comes to the Kardashian family members and their romantic pursuits. Currently making news is Scott Disick's trip to New York City along with former partner Kourtney Kardashian and their three kids. Reportedly, Scott's much-younger girlfriend, Sofia Richie is not exactly happy with how close he is to Kourtney.
After Scott checked into the same hotel as Kourt ahead of Kanye West's performance on SNL, a source revealed Sofia's feelings about the situation to Hollywood Life. "Sofia is really struggling when it comes to how close Scott is to Kourtney. It's a never-ending source of angst for her. Sofia is convinced that Scott is still totally in love with Kourtney and that if Kourtney would take him back Sofia believes he would drop her in a heartbeat."
The source went on to say that Sofia is in a position that she really doesn't want to be in. "It's a really awful situation for Sofia to be in because she's crazy in love with Scott, but she's constantly made to feel like she's second best, and she always feels like Scott is comparing her to Kourtney, and that she falls short in everything."
"Sofia is trying her hardest to be super cool about it all, and pretend like it doesn't faze her that Scott and Kourtney took the kids to New York together, but of course it does."
It seems that all of this is certainly taken a toll on Sofia who feels like she has no option. "She feels sick to the stomach. Sofia knows there's really nothing she can do about it though. She just has to grin and bear it, because if she tries to put her foot down she will very likely lose Scott forever, and that's the last thing she wants."
Furthermore, it appears that Sofia is over claims that Scott Disick wants more children with Kourtney Kardashian. Hollywood Life had previously reported that according to a source, "Sofia gets furious whenever Scott brings up having more kids with Kourtney. And oddly, it comes up all the time."
"Sofia thinks it is weird and totally inappropriate to even entertain the idea of having more children with your ex just to maintain continuity in the family. When Scott jokes about the idea, it makes Sofia angry and insecure, she really does not like the idea at all," the insider added.