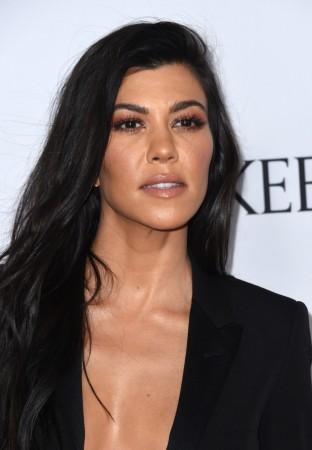 On the same weekend that Scott Disick and Sofia Richie went all out indulging in some PDA photography, Kourtney Kardashian was spotted reuniting with her rumoured much-younger love interest, Luka Sabbat.
Kourtney was photographed with Luka as the couple were joined by sister Kendall Jenner and a few friends. Following her split from former boyfriend, Younes Bendjima in August, the mother-of-three has been spending quite a bit of time with Luka who is almost 20 years her junior. However, it's clear that when it comes to Kourtney and her ex Scott Disick, age is, in fact, just a number as he is also dating a 20-year-old girl, Sofia.
Luka, who is a family friend of the Kardashian clan, has been seen a number of times hanging out with the Kardashian sister. However, the two are yet to confirm or deny their relationship. But, Luka did address the rumours earlier this month during an interview. "It's all public," he told Us Weekly. "It doesn't even matter. There's no such thing as privacy in 2018." When asked point-blank if he was dating Kourtney, he added, "I don't know. It's my life. People read stuff."
According to a previous report by Hollywood Life, the mother-of-three apparently feels great dating a younger man. A source said, "Kourtney really doesn't feel like she's almost 40, she's actually feeling younger than she has in years."
"She's never felt sexier or more in control and dating younger guys just adds to her feeling of empowerment. Right now Kourtney just wants to have fun, she's got young energy and honestly questions whether a guy her own age could even keep up with her," the insider added.
Furthermore, the source added, "Kourtney started dating Scott when she was still in her twenties. She doesn't regret anything because she has her beautiful kids thanks to that relationship, but she does feel like she missed out on a lot. Dating all these younger guys is Kourtney's way of making up for lost time.
Meanwhile, yet another source spoke about Kourtney's relationship with Luka Sabbat saying, "They started off as friends and it seems like it's turning into more. She is very attracted to him and wants to keep seeing him. She's known him for a while and is very comfortable with him. She's always thought he was very easy to talk to and fun to hang out with."
"They are spending time together and it's casual for now," the source added. "Kourtney's having fun and not taking anything too seriously."