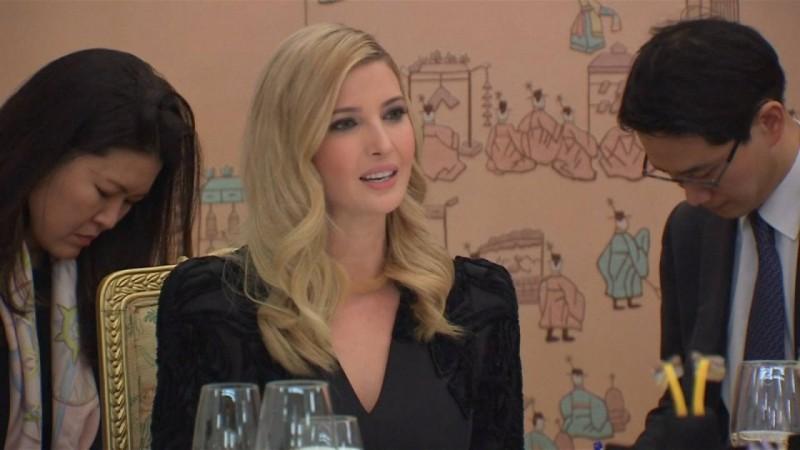 Ivanka Trump's recent photos, where she is seen posing in a lab coat and safety goggles, have gone viral on various social media platforms.
The daughter of the US president Donald Trump recently participated in several scientific experiments at the Waukee Aspiring Professional Experience's Innovation & Learning Center in Iowa. The 36-year-old donned a lab coat, latex gloves, and safety goggles to test the nicotine contents of "vape juice". And, that's when the most talked-about picture was captured.
Later, the mother-of-three took to Instagram to share a series of photos, which have been insanely trolled by social media users.
According to Business Insider, Trump said, "This is so amazing. This is such a cool place to come. It's going to be hard to get rid of us."
She captioned one of her Instagram posts: "Incredible visit to Waukee APEX, a center where high paying jobs are seamlessly linked with motivated and highly skilled students."
After the posts went up, the internet users could not resist themselves to turn it into a viral meme.
One Instagram user wrote, "Dad pretends to be president. She pretends to be a scientist," while another one took a dig at Donald Trump-Stormi Daniels alleged affair, writing, "She's checking her DNA hoping her mom had an affair."
Take a look at some of the other Twitter reactions here: