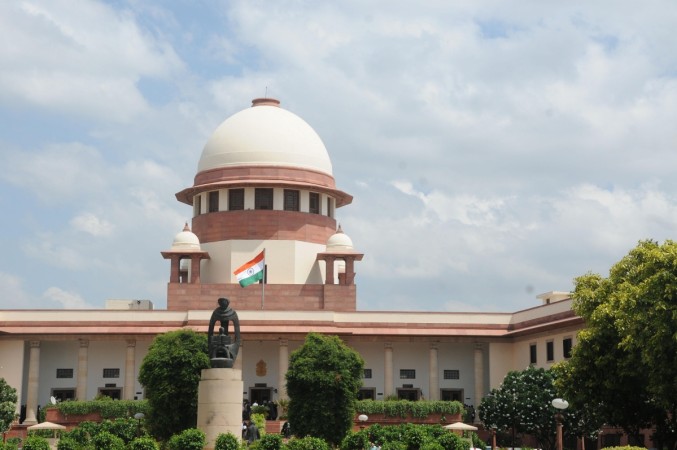 Reserving its verdict on plea against demonetisation, the Supreme Court on Thursday said that the effect of the Narendra Modi government's step has caused extreme hardship for some while others remain unaffected.
A bench headed by Chief Justice TS Thakur asked the Centre "how crores in new notes were being seized from various parts of the country when it could not pay even the promised Rs 24,000 a week to public."
Replying to Chief Justice Thakur, Attorney General Mukul Rohatgi said that some bank managers are allegedly involved in illegal activities and the government is acting against the culprits.
Attorney General Rohatgi had earlier filed a transfer petition before the Supreme Court seeking a stay on all pending pleas against demonetisation, but the apex court had on November 18 refused to put a stay on hearings.
As many as 30 different petitions seeking relief from demonetisation have landed up in courts and hence the bench has framed a list of 10 issues which it identified for a streamlined and systematic hearing.
These include challenge to the constitutional validity of demonetisation; validity of all subsequent notifications; matters concerning inconvenience; whether demonetisation violated right to equality and right to freedom of speech and expression; restriction on withdrawal and its validity; manner in which notification is being implemented; whether power delegated to RBI by the Centre has been excessive; scope of judicial review; whether it was permissible to withdraw 86 percent of currency notes in circulation without proper arrangement for replacement; and issues pertaining to leaving the district cooperative banks from post demonetisation process.
Chief Justice Thakur also asked the government why it cannot return part of the money that banks collected so that the cooperative banks could return to business. He asked whether there was a norm by which a percentage was given back to the banks and suggested that the Centre form a timeline by which new currency could be provided to them.
Senior counsel P Chidambaram, representing Maharashtra cooperative banks, described their plight. One such bank was serving most of the villages around Pune where there are no regular banks. All activities including agriculture have come to a standstill for the past 44 days, he said.