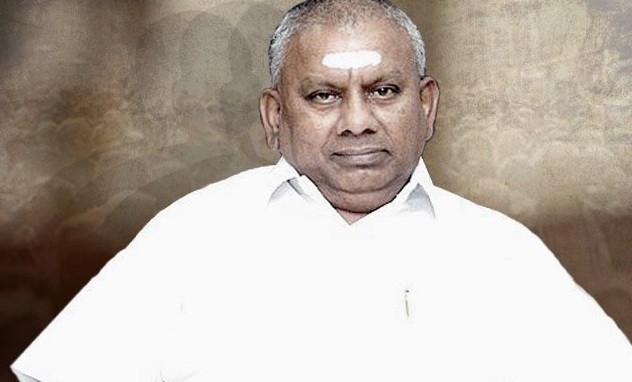 Saravana Bhavan founder P Rajagopal made a dramatic entry to the Madra High Court in an ambulance with an oxygen mask strapped to his face on Wednesday. He has surrendered following the directions of the Supreme Court.
P Rajagopal's deadline to surrender was July 7, Sunday, but he refused to do so citing health reasons. He even went on to file an appeal on Monday, a day after the deadline. However, the SC turned down his plea asking, "If he was so ill, why did he not indicate illness even for one day during hearings of his appeal?"
In 2004, Rajagopal was convicted of kidnapping and killing Prince Santhakumar. He was first sentenced to 10 years in prison and after an appeal, the sentence was extended to life.
The victim, Prince Santhakumar, was an employee at his restaurant in Chennai and was married to Jeevajothi. Rajagopal was interested in Jeevajothi and had proposed to her for marriage. However, Jeevajothi declined his offer saying that both of them were married.
Rajagopal, who was not used to hearing the word 'no', kept pursuing her. When the couple threatened to file a police case, Rajagopal had claimed that he would use his money power.
In 2001, just a few days after the couple filed a police complaint, Santhakumar went mysteriously missing and his body was later found in Perumalmalai near Kodaikanal.
Reports claim that P Rajagopal had the Saravana Bhavan employee killed under the behest of his astrologer who advised him to make Jeevajothi his third wife.
Here is a timeline of the entire case from 1999
1990s - Rajagopal had his eye on 20-year-old Jeevajothi and had propositioned her for marriage which she declined many times
1999 - Jeevajothi married Santhakumar, leaving Rajagopal furious
September 2001 - the couple file a police case against the Saravana Bhavan founder
October 1, 2001 - Santhakumar was kidnapped and strangled to death by Rajagopal and eight others
October 30, 2001 - Rajagopal's dead boy was discovered in Perumalmalai in Kodaikanal
November 23, 2001 - Rajagopal surrenders after the news comes to light
2003 - Fresh charges filed against Rajagopal for intimidating Jeevajtohi and offering her Rs 6 lakh as bribe.
2004 - A local court convicts Rajagopal of murder and sentences him to 10 years in jail. However, the sentence was suspended eight months into the term
March 19, 2009 - Madras High Court rejects Rajagopal's plea against the jail term and awards him a life sentence. He got out in bail a few months later citing health issues.
March 30, 2019 - Supreme Court passes landmarks judgment ordering Rajagopal to surrender by July 7.
July 4, 2019 - Rajagopal gets himself admitted to the hospital and appeals to the top court for an extension citing health reasons.
July 7, 2019 - Rajagopal fails to surrender.
July 9, 2019 - Supreme Court rejects Rajagopal's appeal and directs him to surrender immediately. Rajagopal arrives at the court in an ambulance, complete with an Oxygen mask. He has now been admitted to the prison ward of the Stanley Hospital in Chennai and is under the care of Puzhal prison wards.