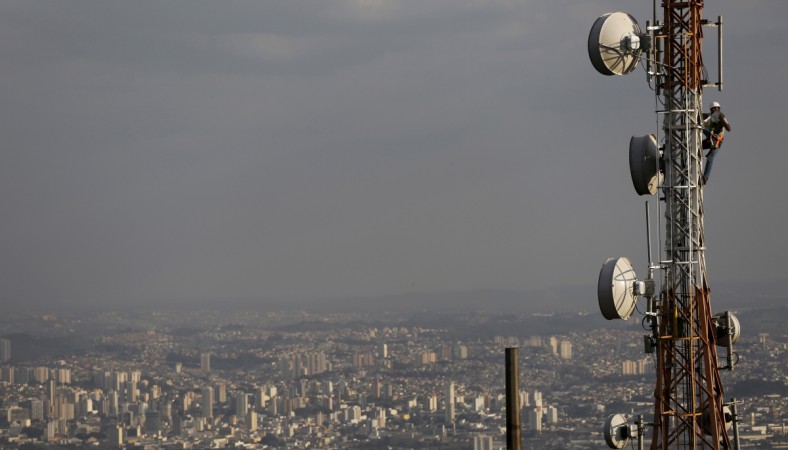 Update: The Supreme Court, Friday (March 4), resfused interim stay on Telecom Authority of India's (TRAI) order to penalise network carriers on the call drop issue. The Apex court has also asked the TRAI and the Central government to respond to the plea of telecom firms.
During the hearing, the Supreme Court said TRAI has the jurisdiction to penalise telecom companies, but found that there is a need to ascertain whether network carriers are really at fault or if there is any other issue.The apex court will take the decision on March 10, DNA reports.
Original story:
Supreme Court accepted Thursday (March 3) to take up telecom operators' plea challenging the Telecom Regulatory Authority of India (TRAI) directive to penalise firms over the call drop issue.
Earlier this week, the Delhi High court upheld TRAI's Oct. 16, 2015, call drop compensation policy draft, which held network carriers liable to shell out Re. 1 for each call drop to consumers, after a permissible three call drop limit. The penalty was supposed to be calculated from Jan. 1, 2016, onwards.
Read more: TRAI gets nod from Delhi High Court to penalise telecom firms for call drops
Disappointed with the High Court order, the Cellular Operators Association of India (COAI) and the Association of Unified Telecom Service Providers of India, which includes Airtel, Reliance, Vodafone and other telecom operators, planned to challenge the Delhi High Court's verdict in the Apex Court.
Also read: Government imposes Rs 323 crore penalty on network carriers for CAF violation
On Thursday, the Supreme Court accepted their appeal and announced that the matter would be taken up on Friday, March 4. The judicial bench consisting Chief Justice TS Thakur and Justice U Lalit, while admitting COAI's pleas, directed the telecom firms to try and fix the call drop issue and avoid getting penalised.
To that, COAI's attorney counsel Kapil Sibal said that the clients have crores of subscribers and under the regulations, they were permitted 2 percent call drop cap, India TV reported.
Chief Justice Thakur wasn't impressed with the reply and said, "It is more than that.." and announced to take up the hearing on March 4.
It remains to be seen how things will pan out for telecom operators on Friday.
Watch this space for more updates.