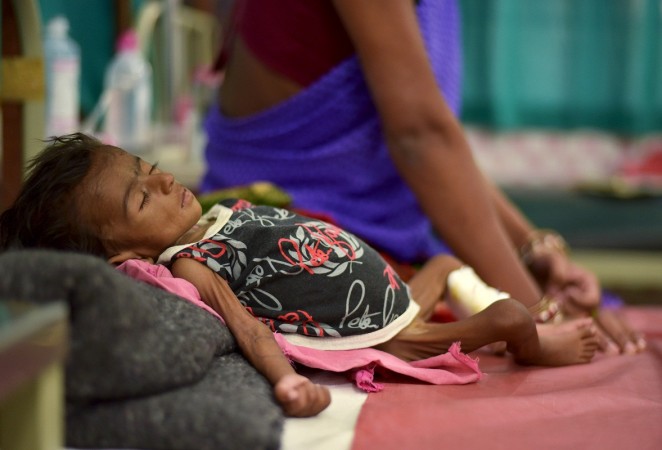 The Supreme Court pulled up the Maharashtra government on Tuesday over deaths of over 600 tribal children due to malnutrition in the state.
The apex court pulled up the government over its "lack of concern" and non-action following the deaths of the children.
"You don't bother when children die. Your state is not taking any interest and advocates are also not taking any instructions from the government. Do you think we are wasting our time here?," asked the bench that was headed by Justice Madan B Lokur.
The bench attacked the government for considering the number of deaths a small figure.
"We have seen news reports that talk about children having died of malnutrition in Maharashtra. You don't bother when people die because you think it is a small figure in a country with such a large population," said the bench.
During the hearing, Prashant Bhushan, the advocate of the petitioning NGO — Swaraj Abhiyan — said that over 100 districts in 21 states are facing drought, but the government has not declared them drought-hit.
More than 600 children have died since April 2016, with over 21 percent children belonging to the Palghar district. The adivasi population in Maharashtra mainly comprises landless farmers who are the most affected by the drought in the state.
Schemes like Mahatma Gandhi National Rural Employment Guarantee Act (NREGA) and the Food Security Act, which includes anganwadis and healthcare facilities, have also not been implemented properly in the state, reported DNA.
On Tuesday, the apex court demanded an affidavit with details of the drought condition in various states and to see if states violated its directions.
The court has given the Centre time until December to form a drought manual with guidelines indicating when drought should be declared, central government counsel Additional Solicitor General PS Narasimha said.