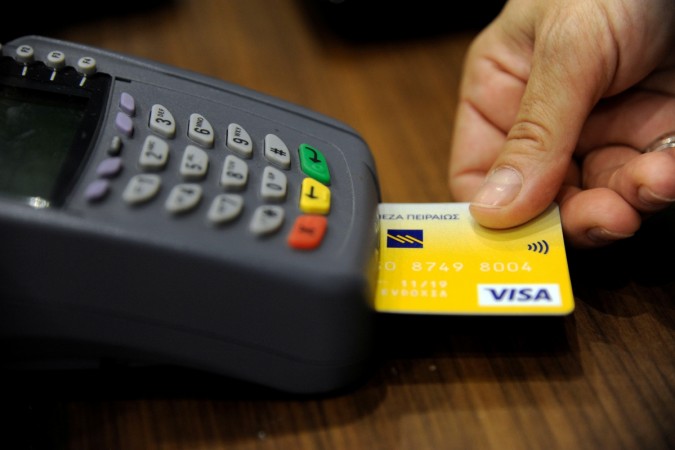 State Bank of India (SBI) has acquired the highest number of merchants with 2,96,310 of its point-of-sale terminals (PoS) installed in their shops and enterprises, according to the Reserve Bank of India (RBI) data. The state-run bank has the largest network of PoS amongst all banks in the country.
"Being 'Banker to Every Indian', we are committed to promote electronic payments in all parts of the country and provide strong push for achieving the goal of less-cash economy envisaged by Govt. of India," said Manju Agrawal, DMD of SBI, as reported by India Infoline.
Agrawal added that SBI's PoS terminals, occupying more than 3,800 merchant centres across the country, is establishing the card acceptance infrastructure not just in India's top cities but also in rural and semi urban areas.
A statement from the bank noted that 26 percent of PoS terminals were in the rural and semi urban areas today, while metros contributed to 44 percent and urban areas 30 percent. SBI's merchants vary from small mom-and-pop stores to many top corporate.
HDFC Bank, Axis Bank and ICICI Bank held the top three positions following SBI with 2.8 lakh, 2.5 lakh and 2 lakh odd terminals deployed by each respectively. These four banks together occupied more than 80 percent of the installation of around 13.6 lakh PoS terminals in the country.
The Economic Times noted that during the fiscal year 2015-16, SBI contributed 40 percent of PoS terminal growth. The lender bank installed 1 lakh new terminals and 30,000 of them were equipped with near-field communications (also called contactless terminals) to make payments.
India Infoline reported the bank was building an eco-system of next-gen technology like contactless payments by issuing more than a million such NFC or contactless cards.
During the financial year 2016-17, SBI plans to add another 1 lakh PoS terminal particularly in tier 3 centres and below and is also focusing on emerging technologies to penetrate into the micro-merchant segment in the country.