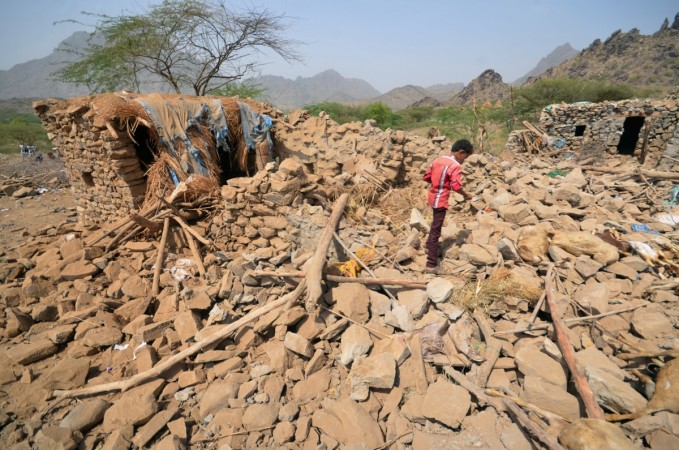 At least 11 civilians were killed and seven others were injured when Saudi Arabia-led coalition airstrikes hit residential buildings in Yemen's Taez on Saturday.
According to reports, a child and seven women were among the victims.
In October, a Saudi Arabian airstrike had struck a funeral procession in Yemen's capital Sana'a that left about 155 dead and 525 wounded. Saudi Arabia later agreed that it was provided with wrong information.
On Friday, Saudi Arabia alleged that it intercepted ballistic missiles launched from Houthi-controlled area. The missiles were reportedly headed to Mecca, Islam's holiest city, Saudi state media reported.
The report said that Saudi air defence systems intercepted and destroyed the Scud missiles launched by Houthis. But Houthis denied that it was aimed at Mecca. They said the target was Jeddah that houses the country's busiest airport.
Saudi Arabia has accused Iran of providing weapons to Houthis, who are supporters of deposed President Saleh. Saleh is a Shia and so is Iran. Iran has denied any involvement in Yemen.
Saudi Arabia and its coalition partners responded with airstrikes in March 2015 over Houthis seizing large parts of Yemen and sending Saudi-backed Sunni President Abd Rabbu Mansour Hadi into exile.
According to UN estimates, over 10,000 people have been killed so far with 3,800 of them being civilians.