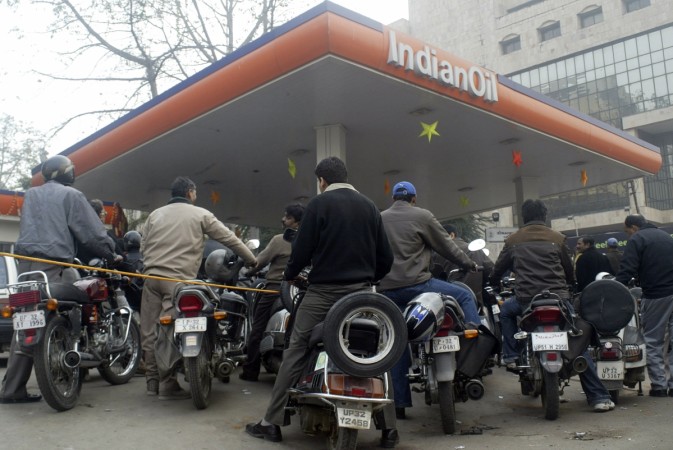 Saudi Aramco is keen to enter the fuel retail space in India, where fuel consumption rose to an eight-year high last financial year. Besides the Saudi Arabian oil firm, French oil company Total and BP (formerly British Petroleum) are also eyeing India's lucrative fuel retail space.
"Saudi Aramco is eager to enter in Indian market, we are finding ways to help them," Rueters quoted Petroleum and Natural Gas Minister Dharmendra Pradhan as saying on a government website.
Other multinational oil companies want to expand their presence in India. "Shell officials recently met me and informed about their plan to expand the retail network in a big way in southern India," the minister added.
The minister said BP wants to retail jet fuel in India. "There is a possibility they (BP) may expand into the Indian retail sector," the agency quoted him as saying.
India is the world's fourth-largest consumer of crude oil.
The fuel retail business is currently dominated by state-run oil marketing companies such as Indian Oil Corporation (IOC), Bharat Petroleum Corporation (BPCL) and Hindustan Petroleum Corporation (HPCL).
As of March 31, 2016, India had 56,190 retail outlets (fuel stations), of which IOC, BPCL and HPCL had a combined network of 52,604 retail outlets, with the rest belonging to Shell, Reliance and Essar Oil, according to an update by the Petroleum Planning & Analysis Cell (PPAC), a body that works under the Indian petroleum and natural gas ministry.
But the private companies will continue to be marginal players, according to a financial services firm.
"The advent of competition has done little to spoil OMCs' fortunes. To illustrate, as per Mar-16 market share data, private players (RIL and Essar) managed to grab only ~4% market share in transportation fuels over FY16," IDFC Securities said in a note last month.
Fuel consumption in India rose sharply in financial year 2015-16 partly due to a fall in the prices of petrol and diesel, apart from assembly elections that spiked the demand for diesel-powered vehicles for campaigning in the last quarter of 2015-16.
"Total petroleum products consumption increased at ~11% in FY16 after eight years with high growth across products (except kerosene) despite largely strong bases in FY15," brokerage Motilal Oswal Securities Limited had said in a note in April.