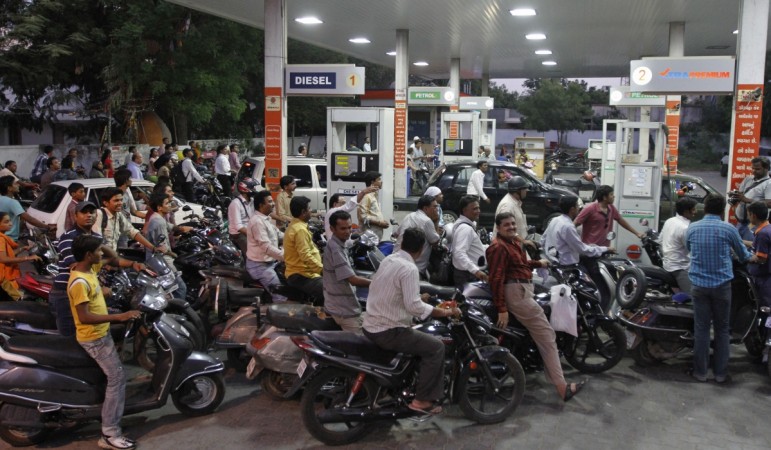 Fuel consumption in India rose to an eight-year high in financial year 2015-16. The spurt was attributed to a fall in average retail prices of petrol and diesel triggered by plunging crude oil prices globally.
"Total petroleum products consumption increased at ~11% in FY16 after eight years with high growth across products (except kerosene) despite largely strong bases in FY15," said brokerage Motilal Oswal Securities Limited in a note released last week.
Petrol
Petrol (gasoline) consumption witnessed a growth of about 15 percent, a 17-year-high, caused by an approximately 8 percent reduction in average petrol prices that probably resulted in higher consumption, apart from a shift in new cars from diesel to petrol, the brokerage said.
Diesel
A 14 percent fall in average retail prices saw diesel consumption rise to a four-year-high of 8 percent. A deficit monsoon leading to increased use of diesel-powered generators and an overall increase in transportation services led to higher diesel consumption, the brokerage added.
Aviation fuel
The Indian civil aviation sector posted consistently high passenger traffic growth during the year. This, coupled with a fall in aviation turbine fuel (ATF) prices, led to jet fuel consumption sky-rocketing to a nine-year-high of 12 percent.
The international crude oil price of Indian basket stood at $40.21 per barrel (bbl) on April 15, an increase of almost 9 percent from $36.98 per barrel a fortnight ago, according to an official statement released on Monday by the Petroleum Planning and Analysis Cell (PPAC) under the Ministry of Petroleum and Natural Gas.
India is the world's third-largest consumer of oil and has benefited a lot from falling crude oil prices globally since it imports about 80 percent of its fuel requirement.
Read: Domestic air traffic rises 24% in February
Domestic air traffic: IndiGo maintains lead in January, Jet Airways gains, Air India loses
Oil prices tumble 5 percent after producers fail to coordinate output