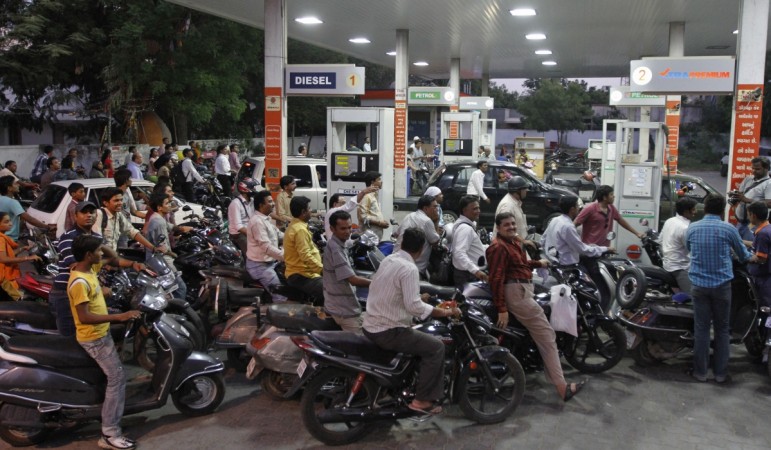 State-run oil marketing companies (OMCs) such as Indian Oil Corporation (IOC), Bharat Petroleum Corporation Ltd. (BPCL) and Hindustan Petroleum Corporation Ltd. (HPCL) will retain their market share in the fuel retail space in the next two years. Private firms such as Reliance and Essar will continue to remain fringe players, according to a research report.
"The advent of competition has done little to spoil OMCs' fortunes. To illustrate, as per Mar-16 market share data, private players (RIL and Essar) managed to grab only ~4% market share in transportation fuels over FY16," said financial services firm IDFC Securities in a note.
"Our analysis implies that these players can only garner up to 6.5% market share by FY17-18E. This is markedly different from the last iteration in 2003-04, when RIL/Essar grabbed ~15% market share at peak," the note added.
Fuel network at a glance
India had 56,190 retail outlets (fuel stations) as on March 31, 2016, according to data published by the Petroleum Planning & Analysis Cell (PPAC) last month. It marked an increase of 2,771, or 5.18 percent, from the beginning of the financial year when there were 53,419 outlets.
State-run Indian Oil Corporation (IOC), Hindustan Petroleum Corporation Limited (HPCL) and Bharat Petroleum Corporation Limited (BPCL) together added 2,157 outlets during 2015-16 to take their combined network to 52,604 retail outlets as on March 31, 2016.
Essar Oil's network expanded exponentially from 1,491 outlets as on April 1, 2015, to 2,100 by the end of the year. RIL did not add to its 1,400 outlets during the year.
Fuel consumption growth at 8-year high
India's fuel consumption growth rate in 2015-16 was 10.9 percent, the highest in the past eight years, according to IDFC Securities. Besides the rising number of vehicles, campaigning for assembly elections during March 2016 also lifted the overall consumption of the two commodities, said PPAC.
The IOC stock closed 1.29 percent higher at Rs. 414.80 on the BSE on Thursday. BPCL shares gained 0.57 percent to close at Rs. 925.25 apiece while HPCL edged 0.80 percent lower and ended at Rs. 825.75.
Reliance Industries Limited (RIL) shares closed at Rs. 991.05 apiece, up 1.66 percent.