In a bid to move toward a more socially progressive society, Saudi Arabia is making some historic decisions. After lifting a ban on cinemas, now the kingdom is all set to host its first ever Arab Fashion Week.
Princess Noura bint Faisal, honorary president of the Arab Fashion Council (AFC), announced the news in London on Monday. The Dubai-based Arab Fashion Council later confirmed that the first-ever fashion week that would be held in the capital city Riyadh from March 26 to March 31. The council has also planned a second edition of the fashion week in October.
"Saudi Arabia's artistic community has been growing in size and in confidence for a number of years and the General Entertainment Authority believes that such an event will allow a proper platform to showcase their fashion and arts talents as the vehicle for a comprehensive range of entertainment options in Saudi Arabia," Princess Noura said, according to Arab News.
"The General Entertainment Authority is proud to support an event that seeks to bring people together in a mutual appreciation of the power of fashion and art."
The fashion week is scheduled to take place at Riyadh's eco-friendly Apex Convention Centre, which is known for its modern architectural style designed by the late celebrated Iraqi-British architect Zaha Hadid.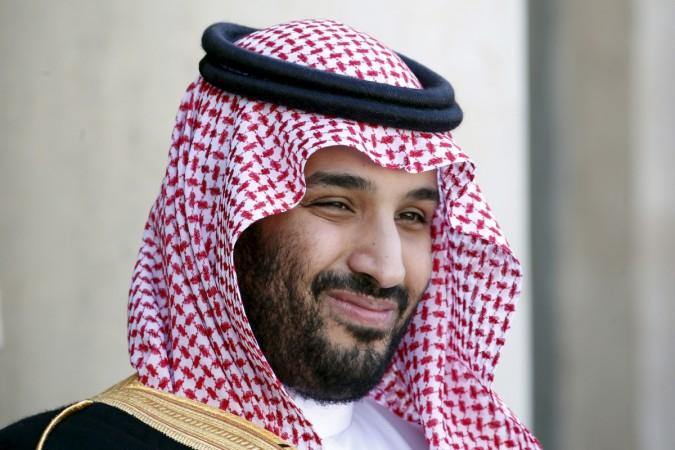 The first line-up for the event has not been revealed and it is also not clear what the dress code will be.
Meanwhile, fashion designers in the kingdom have welcomed the move. Saudi fashion designer Arwa Al-Banawi told Arab News that she has been eagerly waiting for the fashion show to start.
"Saudi Arabia is becoming more and more developed and I'm seeing a lot of Saudi designers following their dreams, it's a very special time for female empowerment and also for the world to see the beautiful creative talent in our country," she told the publication.
"I can't wait to have my first fashion show in Riyadh. I'm really excited that this is finally happening in my own country."
Crown Prince Mohammed bin Salman has been easing several restrictions in the country. Last year, he lifted a ban on women driving in the kingdom and even announced that he would make a smart city called NEOM in which women would be able to have a free lifestyle.