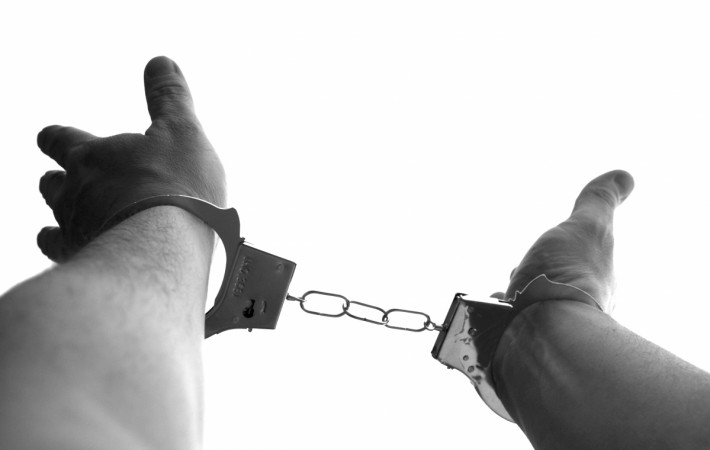 A 46-second video with very little visibility is turning out to be a royal pain for some partygoers in Saudi Arabia, with the Jeddah police having tracked them down by analysing the clip. The youngsters have been accused of not only going to a "mixed" party — where men and women mingle freely — but also consuming alcohol.
Also read: US blocks arms sales to Saudi Arabia citing civilian deaths in Yemen; is this the start of a changing equation?
The move seems like a step back from the time a Saudi prince called for a lifting of the ban on women against driving in the kingdom. Saudi Arabia has otherwise not had a stellar reputation for human rights, and has often been accused of moral policing, and that is exactly how the world is seeing this current incident.
The video surfaced a week ago and is shot in really low-light conditions, with hardly any faces visible. Even the audio — although clear — is not much of a giveaway of who attended or where the party was taking place. What it does give away the location, however, is the Jeddah Flagpole.
The flagpole is the highest in the world, standing at 170 metres tall. That and image analysis of the video clip reportedly led the Jeddah police to some of the people who attended the party. They even managed to nab the Jordanian national who had reportedly organised the party, and he confessed to having organised the party.
The patrons who graced the party can now face prosecution on two counts — first for participating in a "mixed" party [one with both men and women], against which there are strict laws in the Islamic country, and second for consuming alcohol, which is totally banned in Saudi Arabia. In fact, so stringent is the ban that it applies on everyone in the country, irrespective of religion.
Here is the video:
History of moral policing
While the crackdown on the "mixed" party may seem harsh to some, it falls right in place with similar acts of moral policing witnessed in the country. In one of the more recent instances, a Saudi woman was arrested this month after posting online a photo of herself without a hijab — the traditional Islamic veil.
Last year, an male actor from the country had been arrested after taking photos with his female fans at a mall.