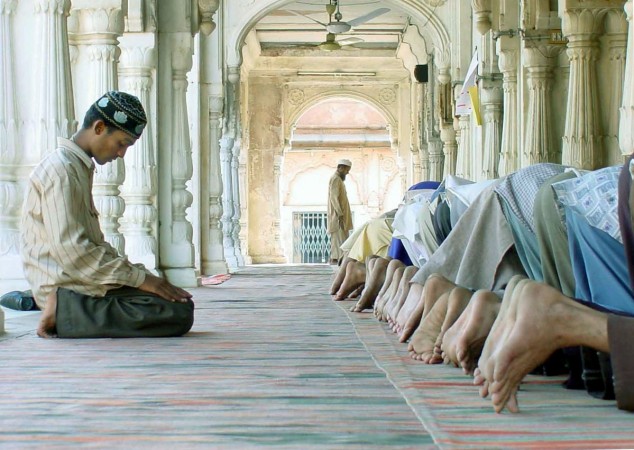 The Islamic State has claimed responsibility for the suicide bombing at a Shi'ite mosque in Saudi Arabia on Friday that killed at least 20 worshippers.
If the claim is true, it will be the terror group's first attack inside Saudi Arabia.
The blast occurred after the Friday prayers at the Imam Ali mosque in al-Qadeeh village in the eastern region of the kingdom.
Isis claimed the attack through its Twitter accounts. The group also shared a picture of the suicide bomber who blew himself up at the mosque.
Isis also claimed the attack on a mosque in Yemen's capital of Sana'a on Friday.
At least 150 people were said to be praying at the Saudi mosque at the time of the attack.
"We were doing the first part of the prayers when we heard the blast," one worshipper told Reuters.
Security authorities responded to the report of an explosion in a mosque in the Qatif Governorate, the Saudi Press Agency reported.
The Shia community constitutes about 15% of the population in Saudi Arabia, and is largely based in the kingdom's eastern province.
Saudi Arabia has faced increasing threats from the Islamic State, with Isis leader Abu Bakr al-Baghdadi calling for attacks on the kingdom, most recently in a new audio message.
#Saudi Arabia - #UPDATE - Bombing Attack In #Shia Mosque At #Qatif, Killed 10 People pic.twitter.com/mJjozWsZ6a

— Terrormonitor.org (@Terror_Monitor) May 22, 2015