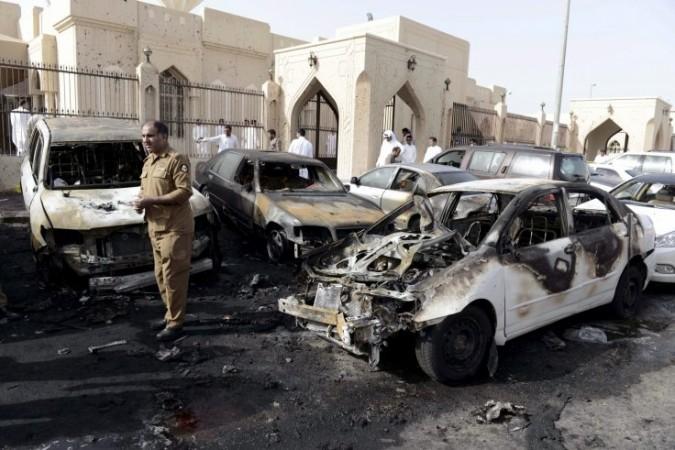 A Saudi counter-terrorism personnel was killed in a gun-fight against suspected Islamic State (Isis) militants hiding in a populated area in Mecca on Friday.
The Daily Star reported that the security forces have arrested three people and recovered Isis flags, besides guns with silencers and sensitive material on their computers.
A widely shared video clip on social media shows masked Saudi security forces restraining a man resisting arrest. The video is claimed to have been shot by an eyewitness, following the gun battle in Taif.
The Saudi Press Agency identified the slain officer as sergeant Awad Siraj al-Maliki. It is reported that the security forces had gone to arrest a man identified as Yousef Abdullatif Shabab al-Ghamdi. He is still on the run and the police have issued a lookout circular against him, reported Saudi Gazette.
In recent months, Saudi Arabia has seen a surge in the number of attacks carried out both in KSA and other countries by its citizens. Islamic State (Isis), which is a Sunni terrorist group, has the largest number of recruits from the kingdom compared to other Middle Eastern countries.
All the men related to the twin bombing attack on Shia mosques in the kingdom were Saudi nationals. Similarly, the Kuwait mosque bomber, Fahad Suleiman Abdulmohsen al-Gabbaa, was also a Saudi citizen, who had flown into the country on 26 June to carry out the bombing.