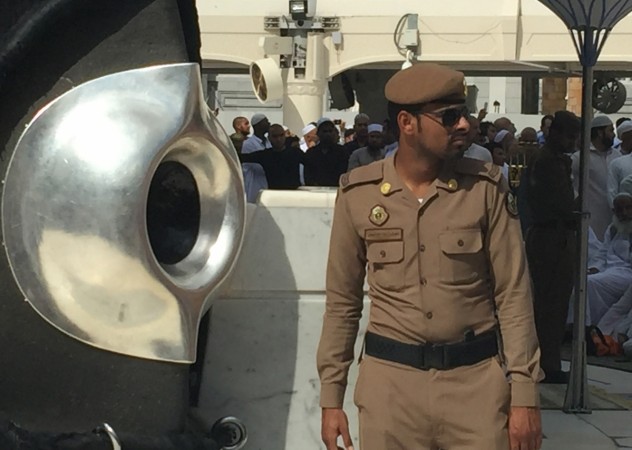 A Saudi Arabian police officer was shot on Friday morning in the predominantly Shiite east region of the country, the Associated Press quoted authorities as saying. The policeman, Faisal al-Harbi, was on a traffic patrol when he was shot.
There has been unrest in the Shiite community in the predominantly Sunni country after a Shiite cleric, Sheikh Nimr al-Nimr, was executed in January. The cleric was part of an anti-government movement in the Shiite east. The community has been raising its voice against being sidelined by the Sunni-majority kingdom.
Saudi Arabia's Interior Ministry said that al-Harbi was shot dead by unknown assailants on Friday morning in city of Saihat. An investigation is underway.
Unrest has been intensifying in Saudi Arabia's eastern region also on account of crackdown in Bahrain on the Shiite population.
The Sunni monarchy on June 20 revoked the citizenship of Bahrain's senior-most Shia cleric, the Financial Times reported. Sheikh Isa Qassim's nationality was revoked on account of encouraging sectarianism in the country. He was accused of using "the religious pulpit for political purposes [and] to serve foreign interests".
Hundreds of his supporters had then gathered around his house in white coffin shrouds fuelling fears of a large-scale Shiite movement, which is in majority in the Sunni-ruled country.
Saudi Arabia has also shown solidarity with Bahrain over its "counter-terrorism" measures after Bahrain revoked Qassim's nationality.
"Saudi Arabia stands alongside Bahrain in all the measures taken to preserve the security, stability and safety of its citizens and safeguard Bahrain's unity and social cohesion," according to the statement issued by the Acting Minister of Culture and Information Dr. Essam bin Saad bin Saeed.