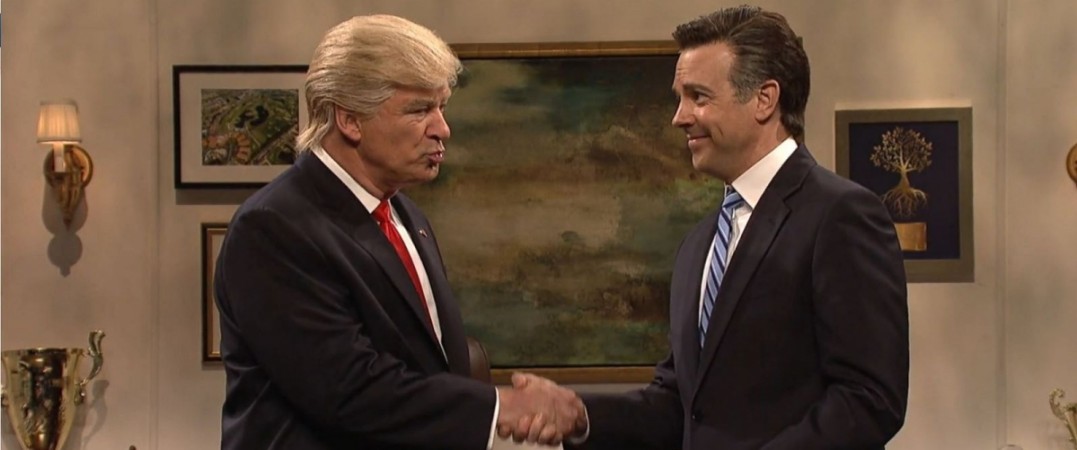 Alec Baldwin returns as US President Donald Trump after taking a post-election-episode break on Saturday Night Live (SNL). He impersonated the president for the fifth time.
Throughout the fall, Baldwin impressively impersonated the US president. The actor did not appear during last week's show with host Dave Chappelle.
The episode set at Trump National Golf Club in New Jersey, where Trump is holding meetings this weekend. There Baldwin's Trump telling Kate McKinnon's Kellyanne Conway that he could not have won the election without the help of campaign manager.
The sketch also poked fun at the commotion caused by vice president-elect Mike Pence's attendance Friday night at the Broadway musical Hamilton where he was booed by viewers.
In a recent interview with Vanity Fair, Baldwin told that "I'm going to do it again this weekend, but not all that often.
"There were a lot of things online said about it — like why didn't I do it after the election? I was booked (last) weekend. Not even other jobs; we have things to do. It crashes every weekend."
Baldwin has hosted SNL more than any other performer, with a record 16 bows at the helm of the late-night comedy show.
Post the election last week, Baldwin tweeted that "Trump has yet to look happy, satisfied, triumphant. Only grim, purposeful and exhausted. Did he really see this coming?" He also tweeted, "The American political system is broken."
Baldwin last appeared on SNL on November 5. On the November 12 episode, Kate McKinnon appeared as Hillary Clinton playing a somber rendition of the late Leonard Cohen's "Hallelujah."
The veteran actor's impersonation was hailed by critics and fans. Meanwhile, ahead of its season 42 premiere, the NBC series had announced that Baldwin would revisit the role of Trump throughout the season.
Saturday Night Live airs on every Saturday at 11.29 PM on NBC.