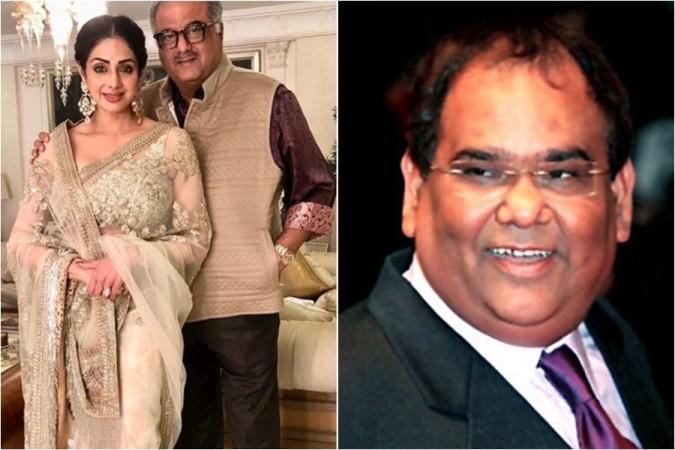 Sridevi and Anil Kapoor starrer 1993 film Roop Ki Rani Choron Ka Raja was one of the biggest flops in Bollywood which left producer Boney Kapoor financially broken. He had suffered colossal losses after the release of the film. And 25 years after its release, Satish Kaushik, who made his directorial debut with the film, has apologized to Boney for giving him a disaster that left him completely broke.
Kaushik, while remembering the legendary actress Sridevi and celebrating 25 years of the film, took to Twitter to apologize to Boney Kapoor and openly accepted his failure on Twitter.
He tweeted, "25 years ago it was a disaster at the box office, but it was my first child and will remain close to heart. Remembering madam Sridevi and my sorry to Boney Kapoor who gave me a break but was broke after the film."
Made with a budget of approximately Rs 9 crore, Roop Ki Rani Choron Ka Raja was considered the costliest Bollywood film as most of the filmmakers at that time wouldn't even dare to go beyond Rs 2-3 crore.
According to reports, Sridevi had to sell her properties to make up for the losses, clear the debts and get their life back on the track.
When a Twitter user criticized the filmmaker for making a disastrous film, Kaushik took it all in stride and replied, "Thx karambir.. it is not about good or bad after 25yrs . It is about owning your failures with ur head high in the air.. u must be a very successful person but try owning ur failures and I assure u, you will be more successful."
Roop Ki Rani Choron Ka Raja featured an ensemble cast of Anil Kapoor, Sridevi, Jackie Shroff and Anupam Kher but failed to get the expected response.