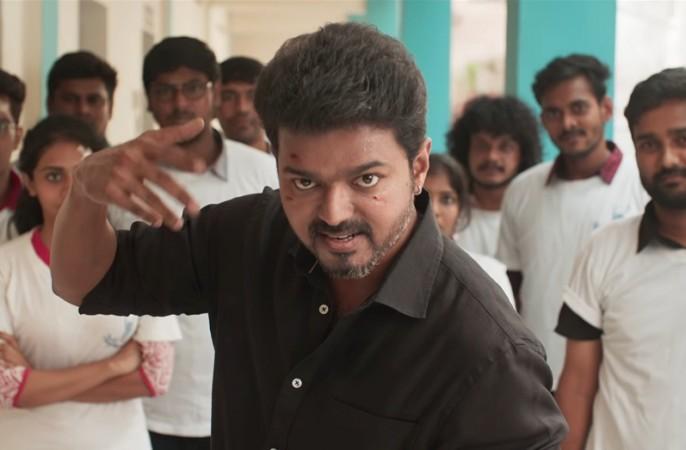 Budding filmmaker Varun Rajendran, who had filed a story-theft case against Sarkar director AR Murugadoss, has withdrawn the case and reportedly decided to settle the issue out of the court.
"A compromise has been 'worked out' between #ARMurgadoss and #VarunRajenderan who had alleged that his story was lifted to make Sarkar. As part of compromise Varun will be credited with story. All sign compromise memo. [sic]" Sreedhar Pilla, senior journalist and industry tracker tweeted. The case came up for hearing on Tuesday, 30 October, in Madras High Court.
Reports say that Varun Rajendran will be paid Rs 30 lakh in addition to getting credit in the title card for his story. It comes as an embarrassment to AR Murugadoss, who had claimed to have written the story in association with Jeyamohan.
Varun Rajendran filed the petition stating that the story of Sarkar was stolen and made plagiarism allegations on AR Murugadoss. He claimed to have registered the story with the South Indian Writers' Association in 2007.
Speaking with media, Varun Rajendran has now said that he never sought a ban on Sarkar and just wanted a due recognition from AR Murugadoss. "I wrote the story for Vijay in 2004. Thalapathy's father had taught me how to fight and I only fought for recognition," he said.
Prior to this development, the SIFW found out similarities between both the stories. "I felt the story had similarities and spoke with AR Murugadoss about it. As I have become the President of SIFW for the first time, I did not wish to create unnecessary controversies and tried for a compromise," K Bhagyaraj, the President of the guild, said in an interview.
However, AR Murugadoss has slammed K Bhagyaraj citing that the writers' guild has taken the stand without reading the bound script of Sarkar.
The Thalapathy Vijay-starrer is scheduled for release on 6 November on the occasion of Deepavali festival. The makers need the court's verdict at the earliest as it will pave way for the advance booking of tickets for the film.
AR Murugadoss' Sarkar is an action thriller produced by Sun Pictures. Keerthy Suresh plays Vijay's love interest, while Varalaxmi Sarathkumar will be seen in a key role.