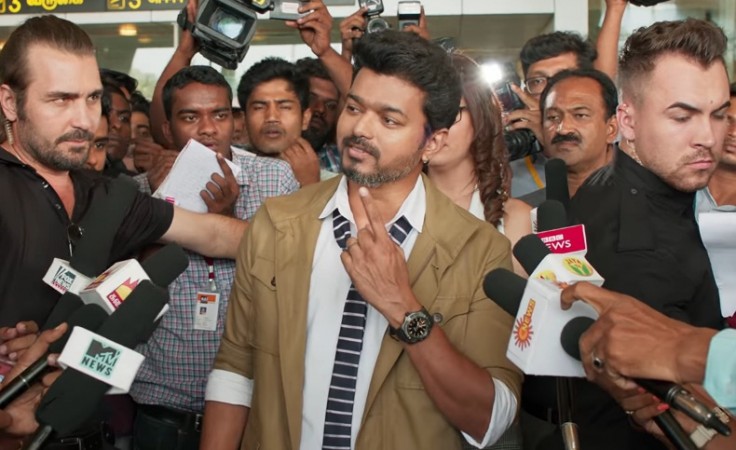 K Bhagyaraj, the president of South Indian Writers' Association (SIFW), has apparently revealed the complete story of Vijay's Sarkar while talking about its plagiarism row. He was explaining the similarities between the plots of Thalapathy's film and a tale written by Sengol, written by Varun Rajendran, when he revealed key plot details.
In an interview, K Bhagyaraj says that he did not register the complaint when Varun Rajendran made plagiarism allegations on AR Murugadoss and asked him to provide evidence. He came with a paper cutting in which the synopsis of Sarkar was published and presented his story.
"I felt the story had similarities and spoke with AR Murugadoss about it. As I have become the President of SIFW for the first time, I did not wish to create unnecessary controversies and tried for a compromise," K Bhagyaraj claimed.
However, K Bhagyaraj says that AR Murugadoss was of the view that people come with such accusations for money and was not keen to settle the issue with talks. The Sarkar creator wanted to face the issue in the court.
K Bhagyaraj adds that his son is a fan of Vijay and share a good relationship with his family. So, he was worried and called Thalapathy to explain what he was going through. "He told me not to have such feeling and asked me to do my duty sincerely. Vijay said that AR Murugadoss will face the issue in the court,"
During the course of the interview, K Bhagyaraj revealed the complete stories of Sarkar and Sengol. He details about the clash between the hero and the politician, their enmity and the climax of the Tamil flick. The interview can be watched below:
In a press release recently, the SIFW announced that they found similarities between both the stories and ruled the issue in favour of Varun Rajendran, who registered the story 10 years ago.
A petition has also been filed against the makers and the next hearing will come on Tuesday, 30 October.