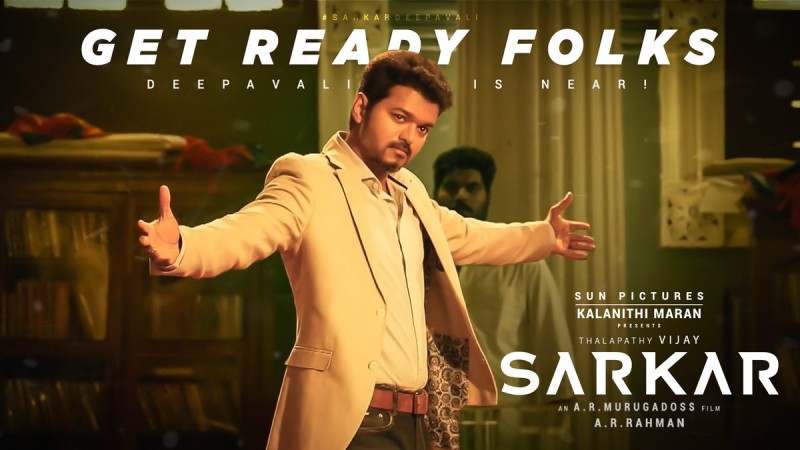 TTV Dhinakaran, President of Amma Makkal Munetra Kazhagam and a former member of the AIADMK, has indicated that the Sarkar controversy would not have arisen if J Jayalalithaa was alive.
"If they had guts, they would have made the movie when Amma was alive," TTV Dhinakaran said. A few scenes that include freebies like mixer grinder being burnt in the film have not done gone well with the ruling AIADMK, which has sought the removal of the sequences.
Pointing out at the hypocrisy, TTV Dhinakaran says the same people should have portrayed free distribution of TVs by DMK and thrown into the fire by the public.
According to TTV Dhinakaran, the movie was made with commercial purpose and the actors have received a paycheque for acting in the movie. "Why should we take them seriously and give them business?," he said, while adding that the media is giving them free publicity.
Defending the freebies-providing culture, he claimed that it has benefited the poor and helped the people get education.
TTV Dhinakaran is the nephew of VK Sasikala, former general secretary of AIADMK, who is now serving her four-year jail term in disproportionate assets case. Varalaxmi Sarathkumar's character has shades of Sasikala.
Meanwhile, the makers have reportedly agreed to remove the controversial scene following the intense protests by AIADMK workers.
AR Murugadoss-directorial Sarkar is an action thriller which has some hard-hitting dialogues. The film stars Keerthy Suresh and Varalaxmi Sarathkumar in the female leads.